XP-Pen Deco LW Wireless Graphic Tablet Price in Pakistan from Globalcomputers.pk at Rs. 25500
Get this XP-Pen Deco Graphics Tablet for Rs. 25500 from Global Computers and take your creativity level to the next level,
A graphics tablet is the best gadget that takes your inner artist's creativity level to the next level. Firstly, most of these graphics tablets come with a stylus and enough space to let you draw whichever thing you like. Secondly, you can draw anything you want. Put out all your art skills and produce incredible digital art. Moreover, the stylus of a graphics tablet is battery-free. You don't need to worry about the charge or anything. Also, if you are looking to buy XP-Pen Deco LW Graphics Tablet online, then check out our collection.
XP-Pen Deco LW Wireless Graphics Tablet is one of the best graphic tablets in its own league. It has some amazing specifications. You can get the XP-Pen Deco LW Graphics Tablet in Pakistan, then check out our collection.
X3 Smart Chip with Bluetooth v5.0
XP-Pen Deco LW Wireless Graphics Tablet come with the X3 Smart Chip inside it. This chip makes the stylus give you a traditional vibe and feel of a pen on paper. You can explore more arts and stuff related to the arts. X3 Smart Chip Stylus lets you pick your style. Pick it from Sharp, Stable, or Precise. Moreover, Bluetooth v5.0 lets you put out all the creativity. It will allow you to use the stylus without tangy wires. Also, if you want to buy XP-Pen Deco LW Graphics Tablet online, then check out our collection.
Superpower Battery Pack with Sturdy Construction
With the XP-Pen Deco LW Wireless Graphics Tablet, you get an incredible battery backup. The superpower battery inside the graphics tablet lets you go all the way around with your creative mind. You get a good battery life to bring out your inner artist of yours. Moreover, the graphics tablet has a sturdy construction. It looks good in reality and comes in fancy colors. Pick the one that you like from black, blue, green or pink. Also, don't wait for any further now, and order your XP-Pen Deco LW Graphics Tablet in Pakistan from us.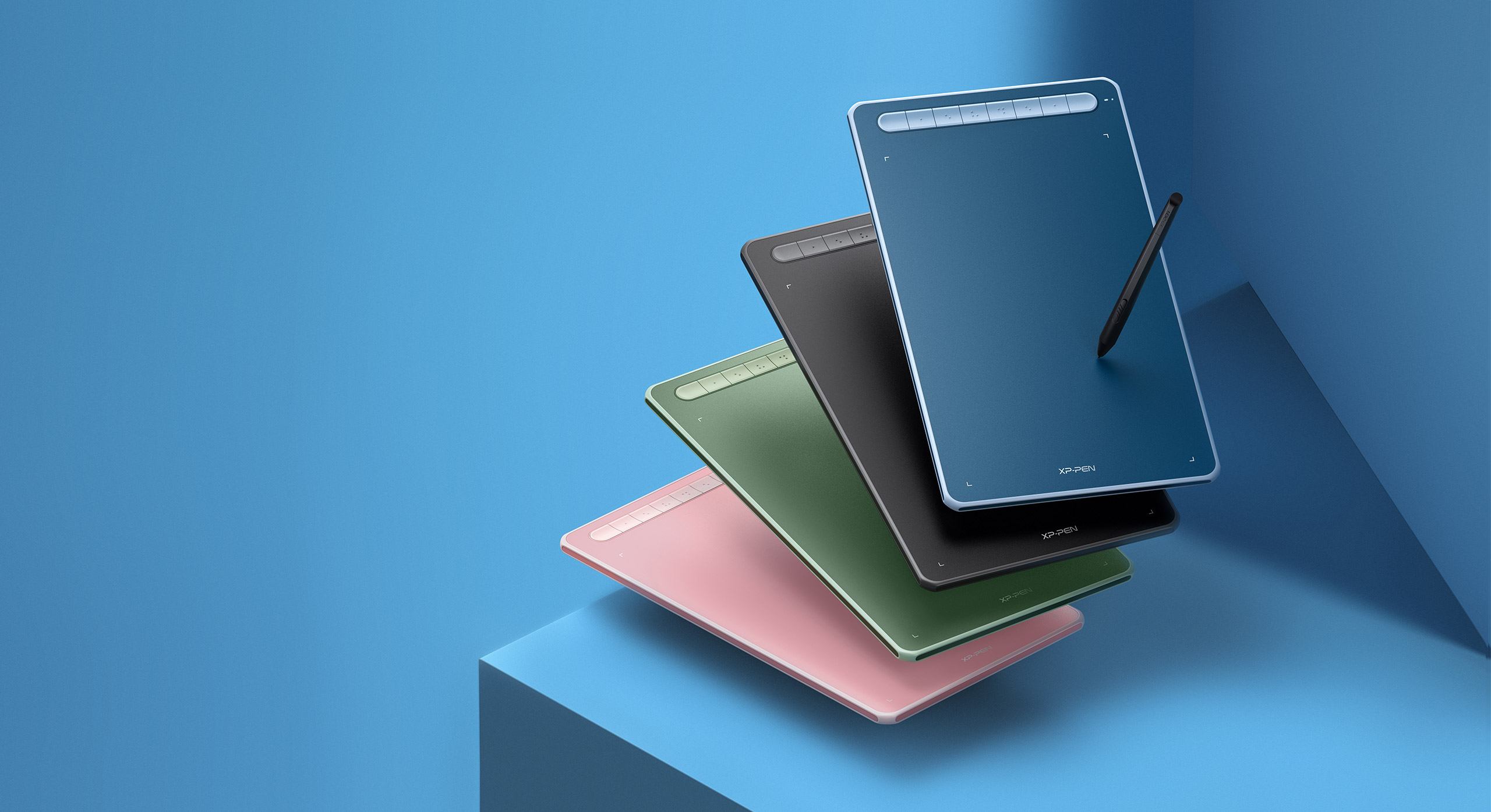 More than Smart!
Deco LW

A New Generation of Pen Tablet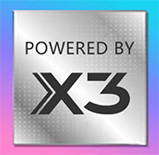 X3-Smart-Chip Stylus.
Sharp! Stable! Precise!

-Smart-Chip Stylus.
Capture your originality anytime.
The new X3-Smart-Chip Stylus delivers a fully upgraded drawing experience with a more subtle initial pressure sensitivity and a much shorter tip retraction. Its accuracy is comparable to a pencil. And with its 8192 levels of pressure sensitivity and 60°  tilt function, you can easily shape subtle lines, crafting your unique masterpieces. Thanks to the elimination of wear-prone spring parts, the upgraded internal structure prevents the nib from moving unnecessarily and doubles the lifespan of the stylus.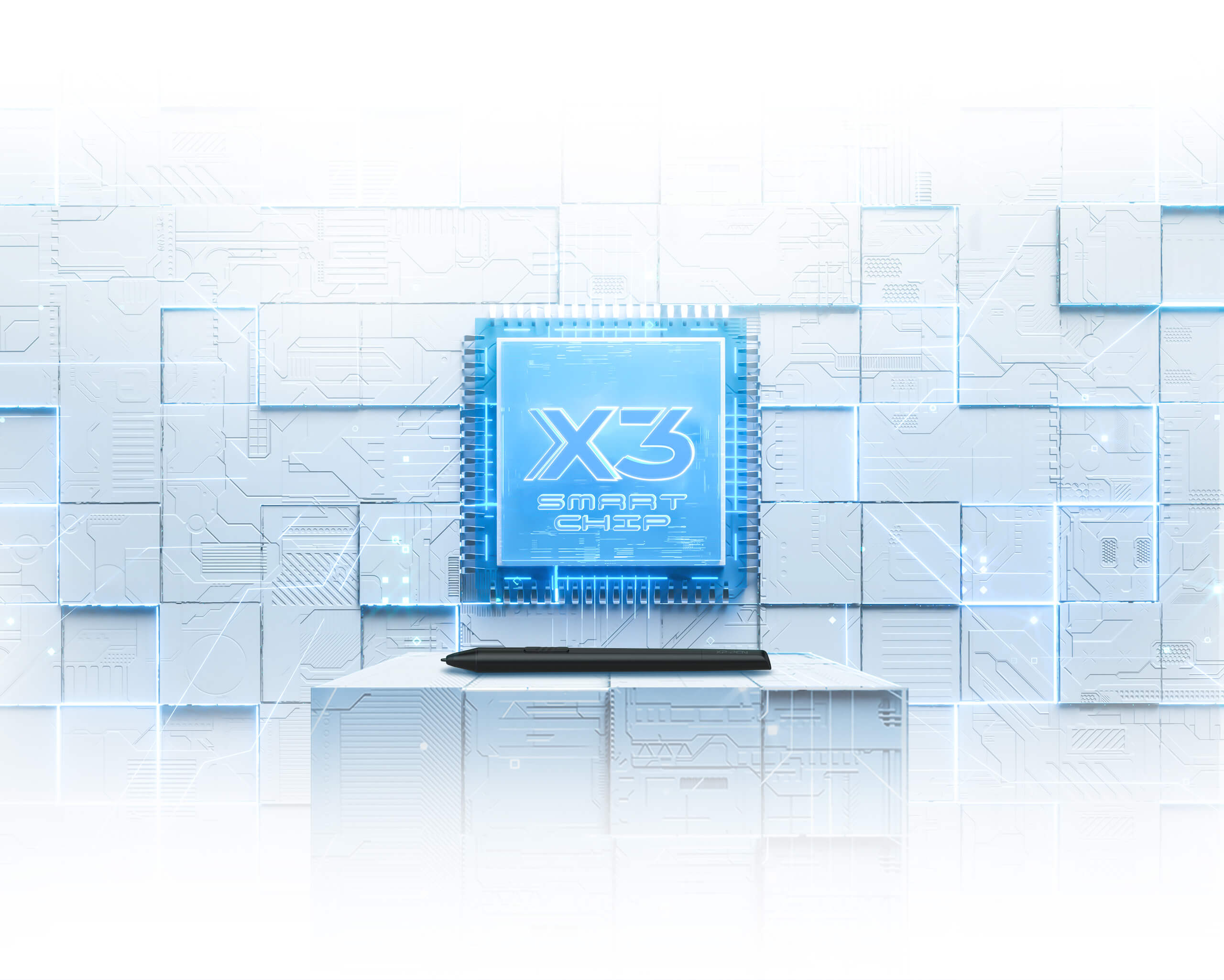 Sharp
The stylus flows faster
than your inspiration.
3 grams* IAF.
0.6 mm* retraction distance.
Faster response.
Stable
No spring part.
Anti-interference.
Steady performance.
Double* the life span.
Digital signal transmission.
Precise
More precise positioning.
Never miss
a single brushstroke.
Virtually no accuracy error.
No broken lines. No lag.
Bluetooth v5.0.
Over 10 hours of
cable-free creativity.
Equipped with a Bluetooth v5.0 chip, the Deco LW pen tablet frees you to create without the limitation of cables, allowing you to keep your creative space organized and giving you the freedom to use your Deco LW wherever your inspiration takes you.
The Deco LW pen tablet functions for more than 10 hours on a large-capacity lithium battery (1000mAh/3.7V) that keeps the power going throughout your day.

Bluetooth support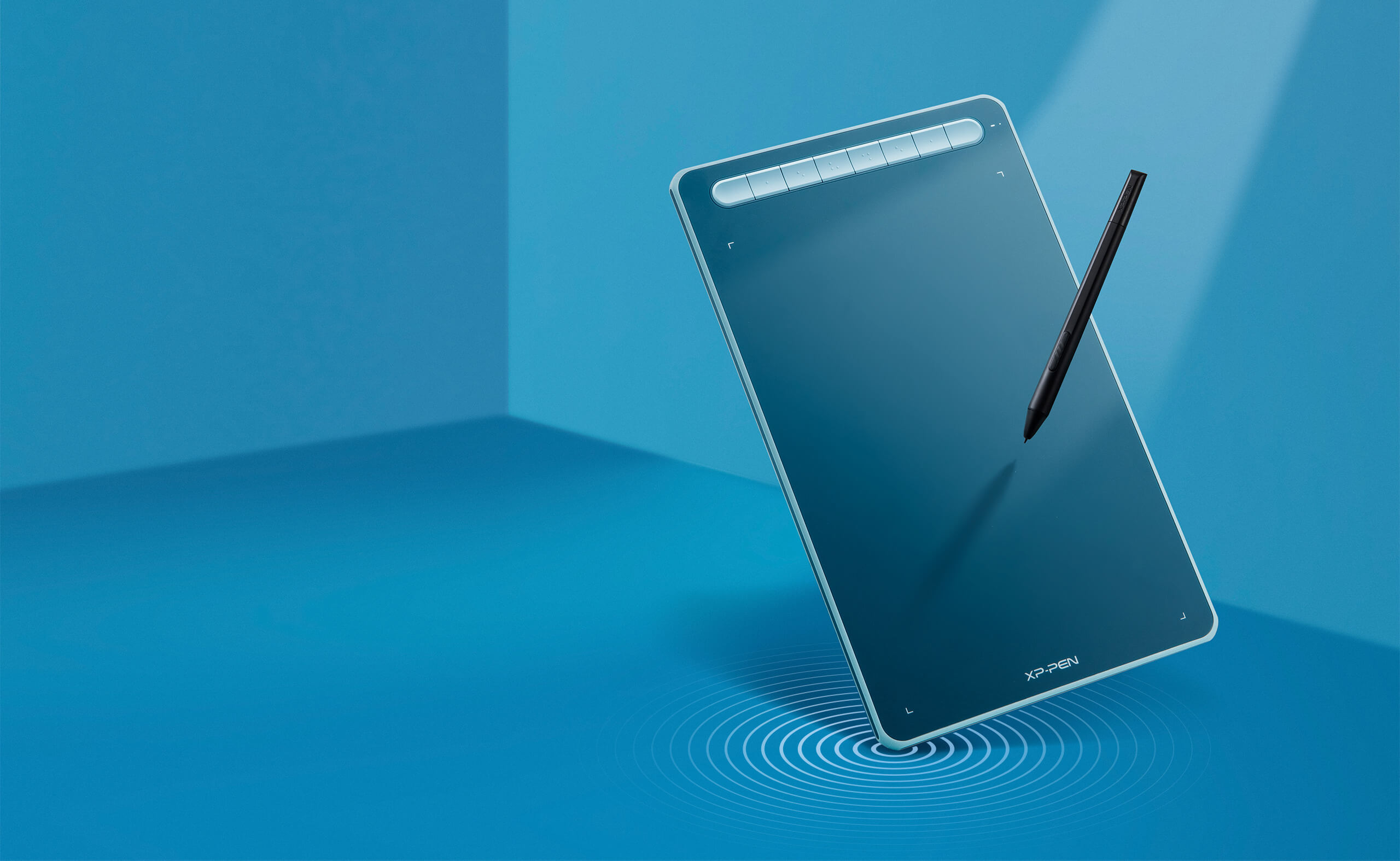 * This data was taken from a laboratory simulation test and may vary depending on the environment that the device is used in.
4 vibrant colors.
Representing your colorful youth.
We have painstakingly selected four vibrant colors for the tablet frame. They are warm and eye-catching with an abundance of playful energy. Your boundless artistic expression deserves colorful companions such as these.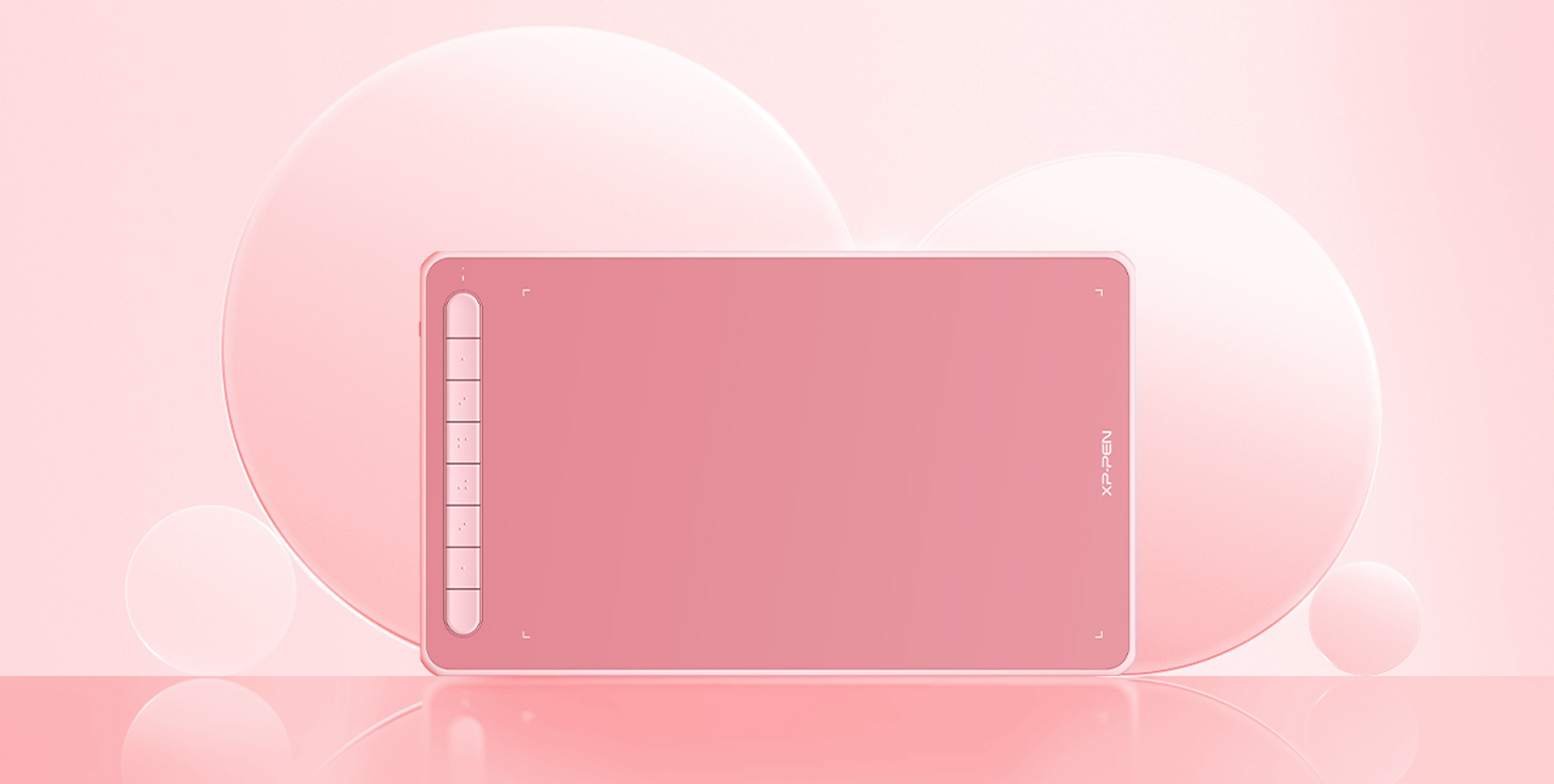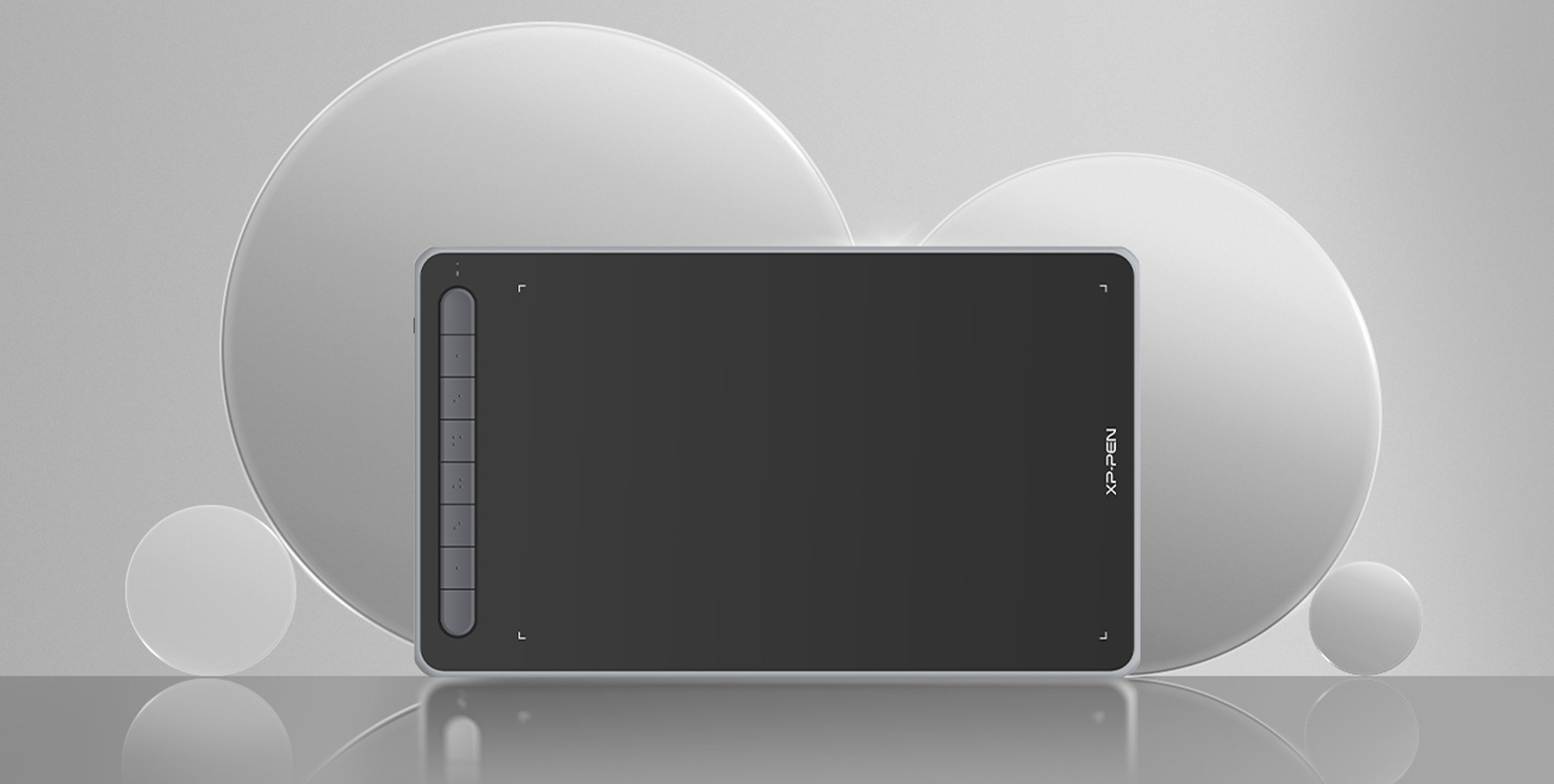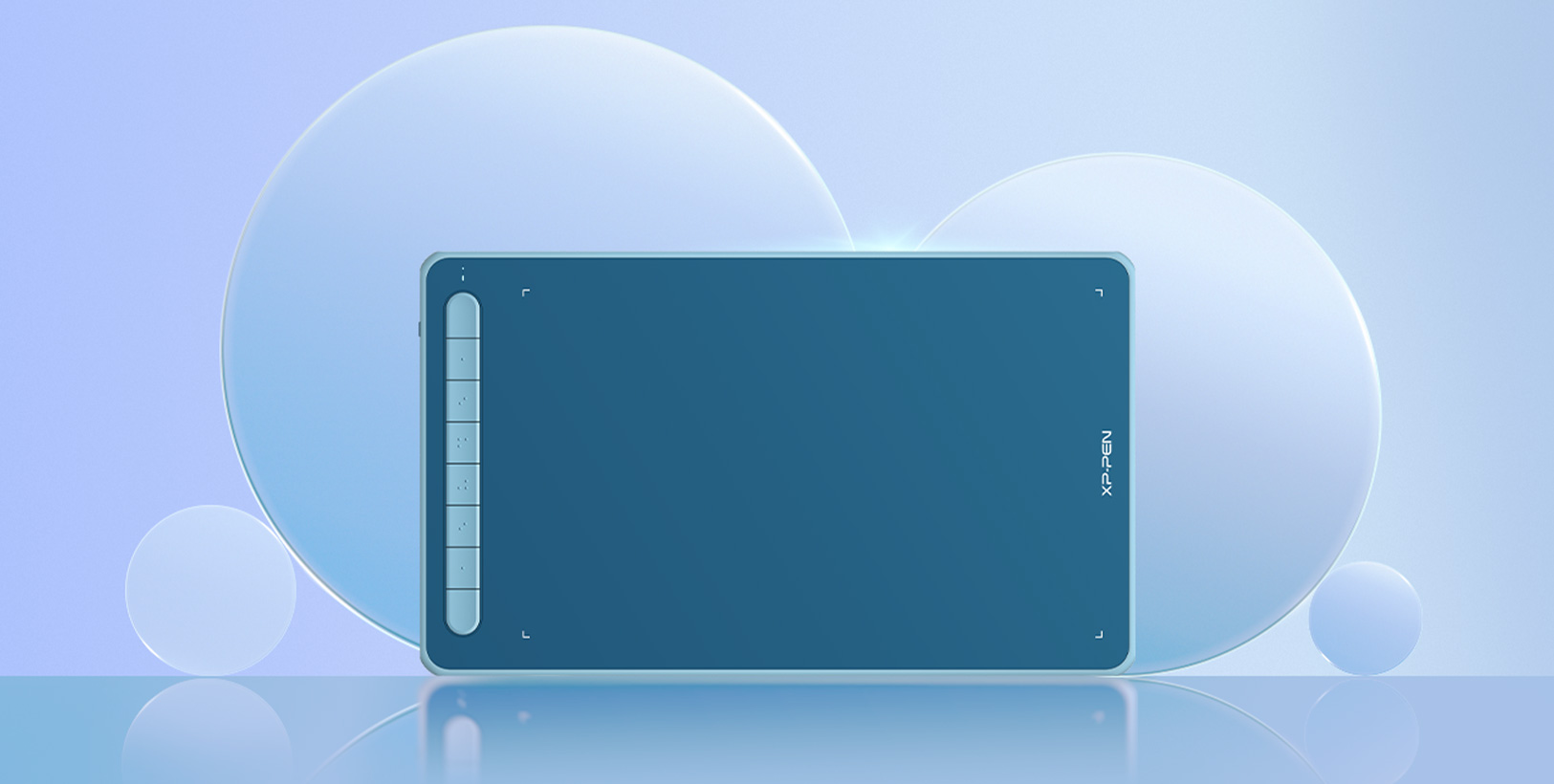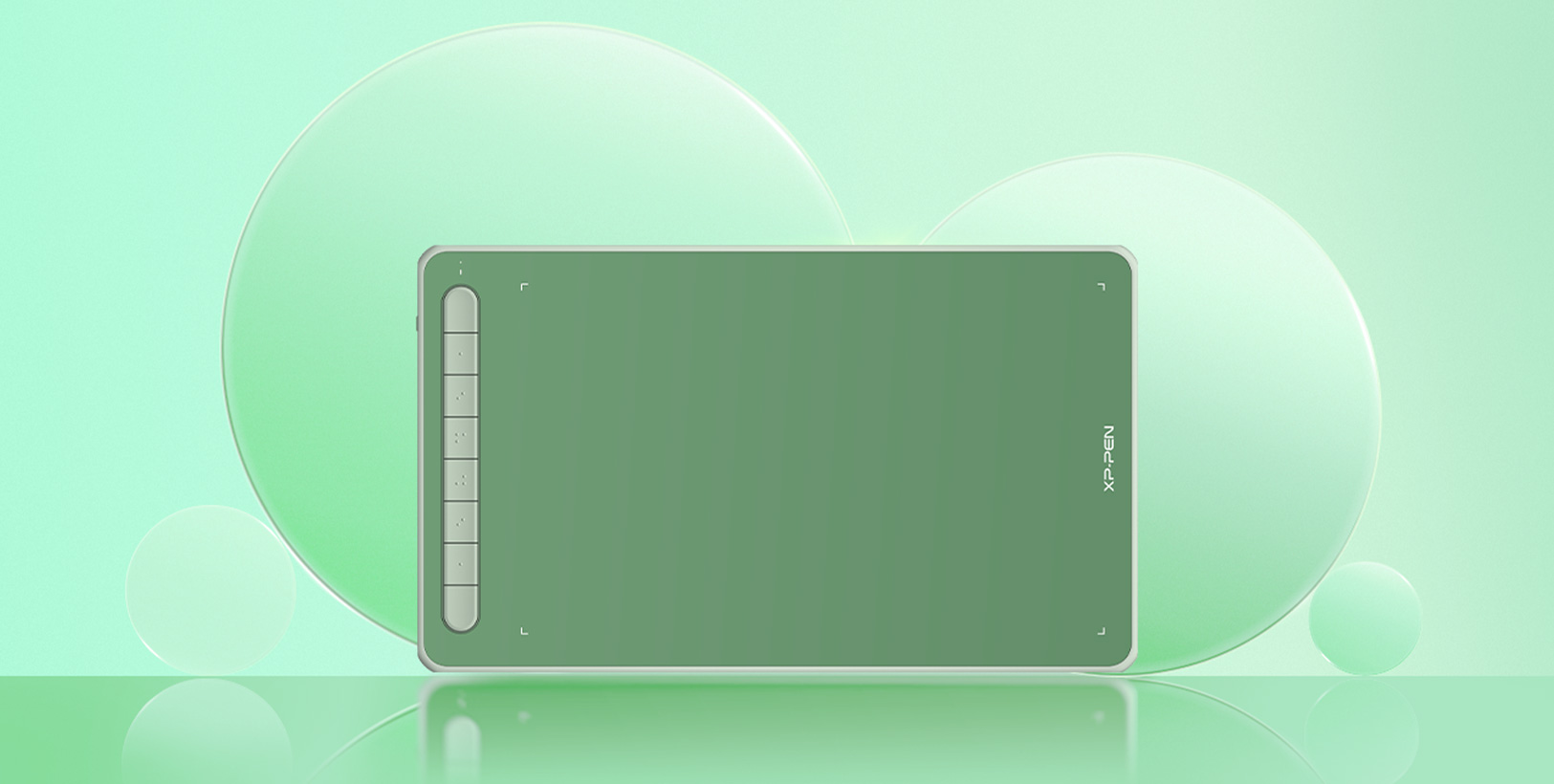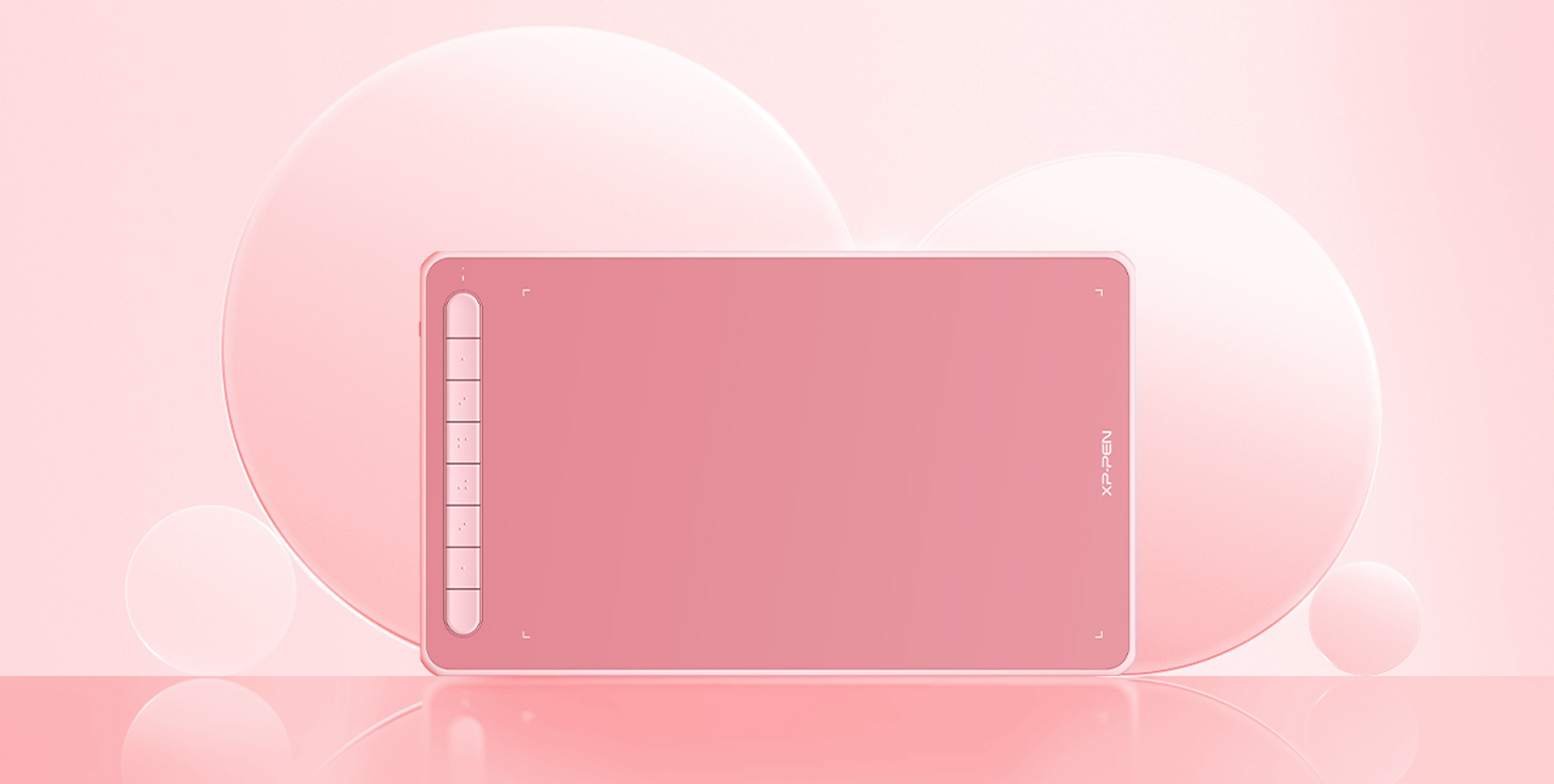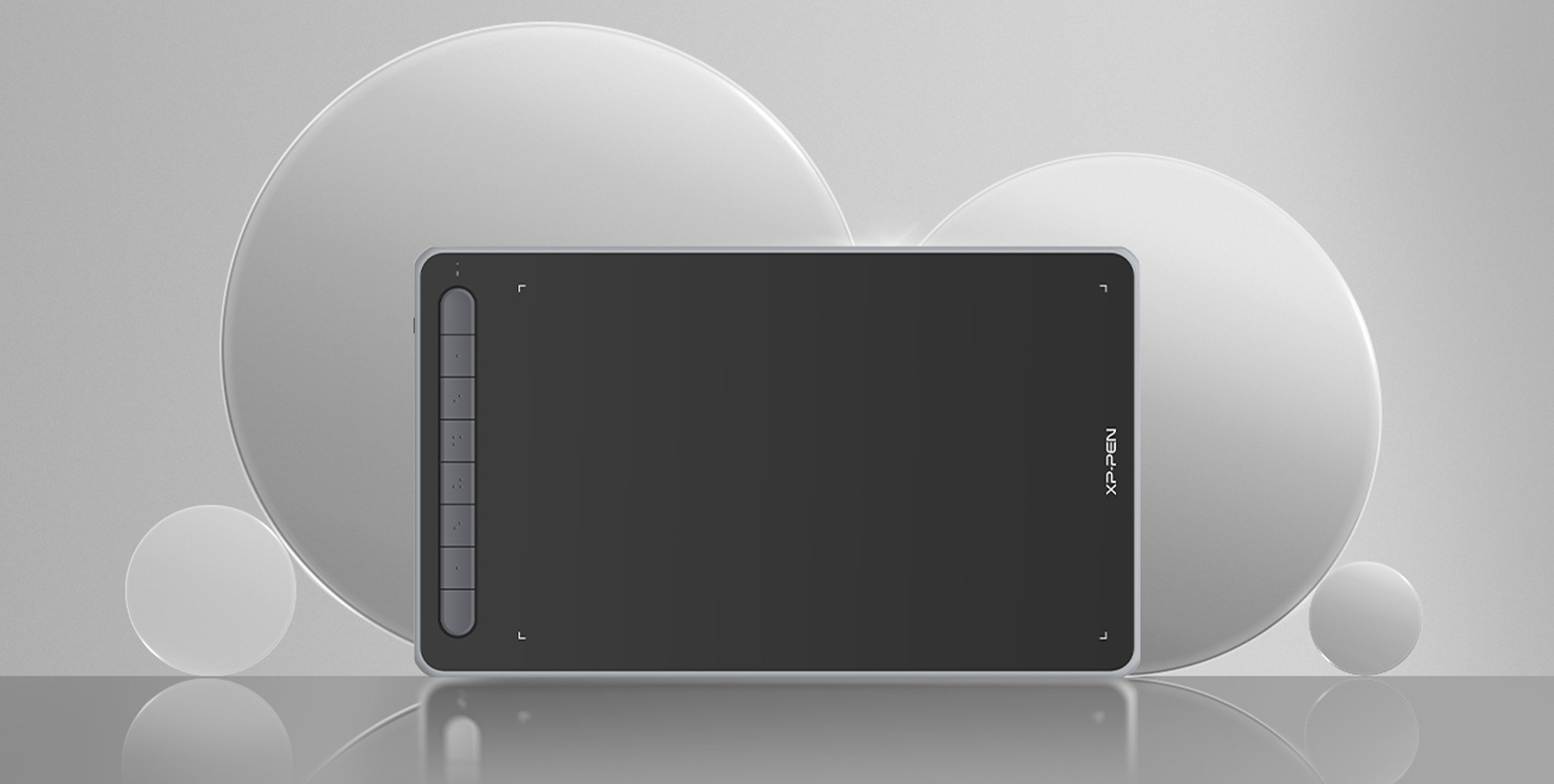 Full 360°,
all-round protection.
Two-shot molding, with a wear-resistant, shockproof design.
A two-shot molding process was adopted to construct the pen tablet. The two-shot molding creates a smooth and delicate-looking surface with an appealing form and naturally rounded edges. The rubber material around the edges, combined with a wear-resistant and shockproof design, provides all-around protection against accidental damage, leaving you to focus on your creativity instead of worrying about keeping your tablet protected.

All-round
protection rubber

Two-shot
molding process

8.8 mm
slim profile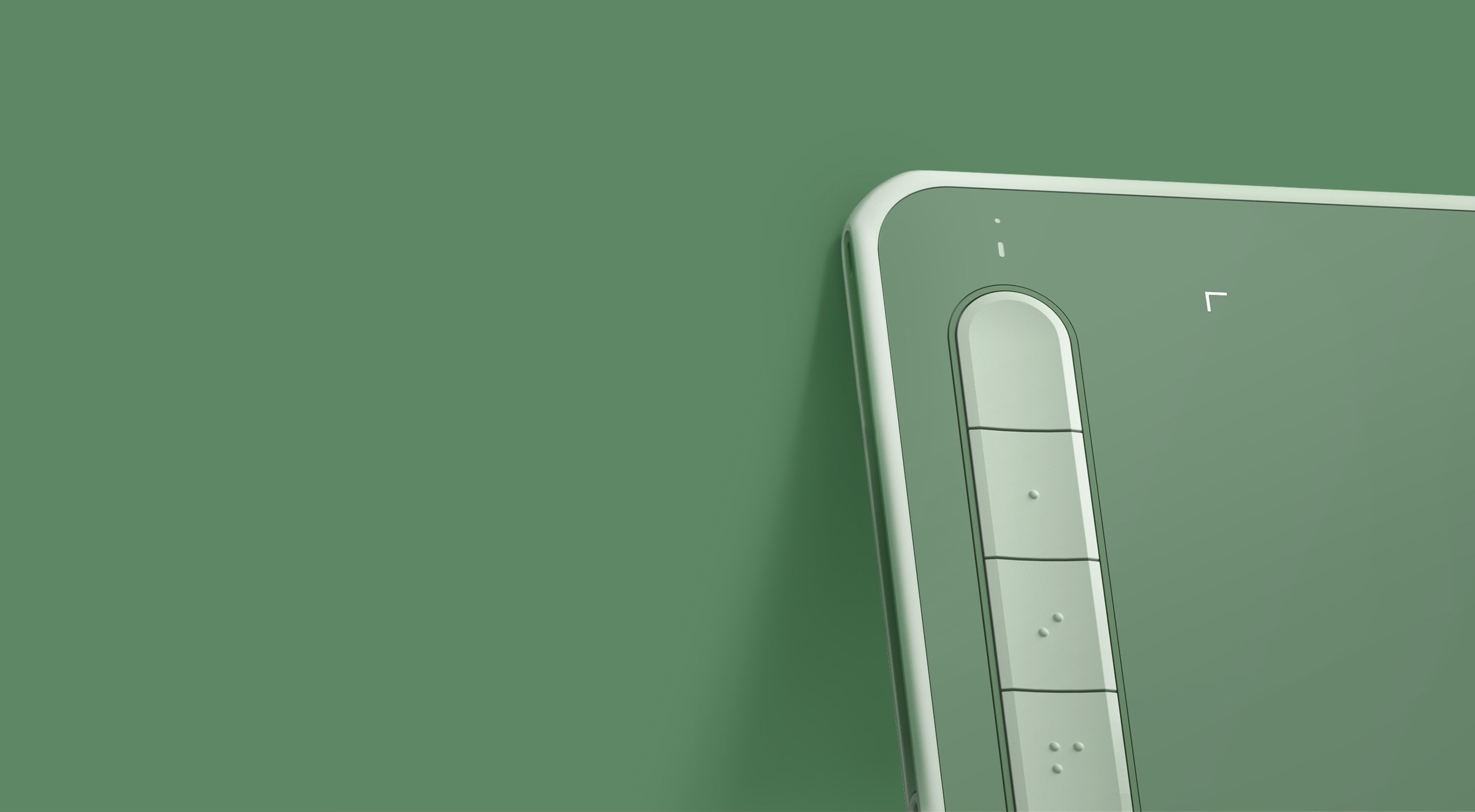 8 efficient shortcut keys.
The Deco L and Deco LW Pen Tablet feature eight shortcut keys that can be customized to suit the various shortcut combinations needed, thus replacing a computer keyboard. An assortment of tactile bumps on the keys lets you identify the correct shortcut quickly, even in a dim environment, helping you to speed up your workflow.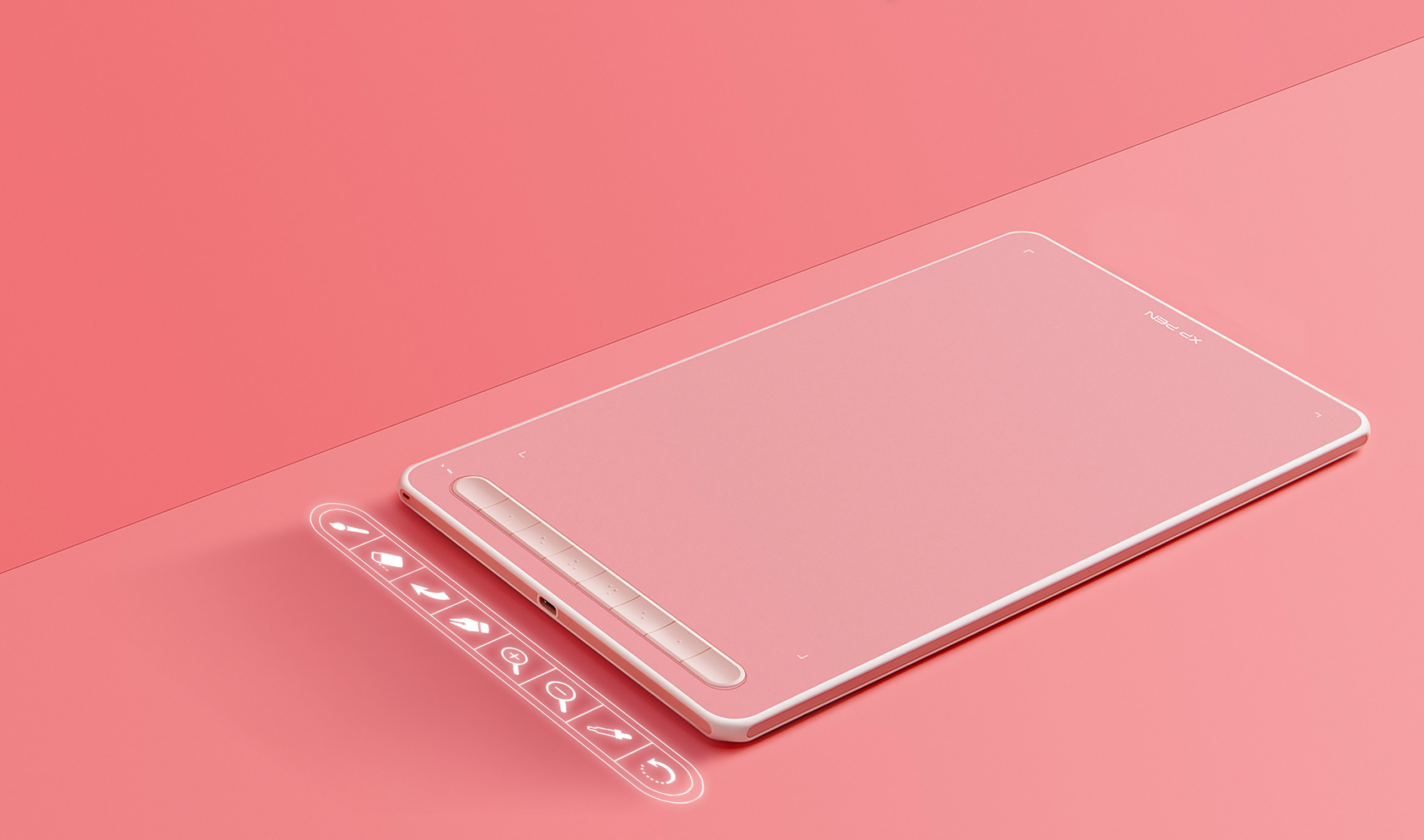 Impressive compatibility.
The Deco L and Deco LW Pen Tablet support Windows, Mac, Android, Chrome OS, and Linux systems.

The pen tablets work with most major art software, including Photoshop, Illustrator, SAI, GIMP, Krita, MediBang Paint, FireAlpaca, Blender, and more. The extensive compatibility of these pen tablets expands your creative horizons.

* The Deco LW's connections include: Direct Bluetooth connection: Windows 10 (or later), Mac OS X 10.10 (or later).
Bluetooth receiver or wired connections: Windows 7 (or later), Mac OS X 10.10 (or later), Android 6.0 (or later), Chrome OS 88 (or later), Linux.
Product Gallery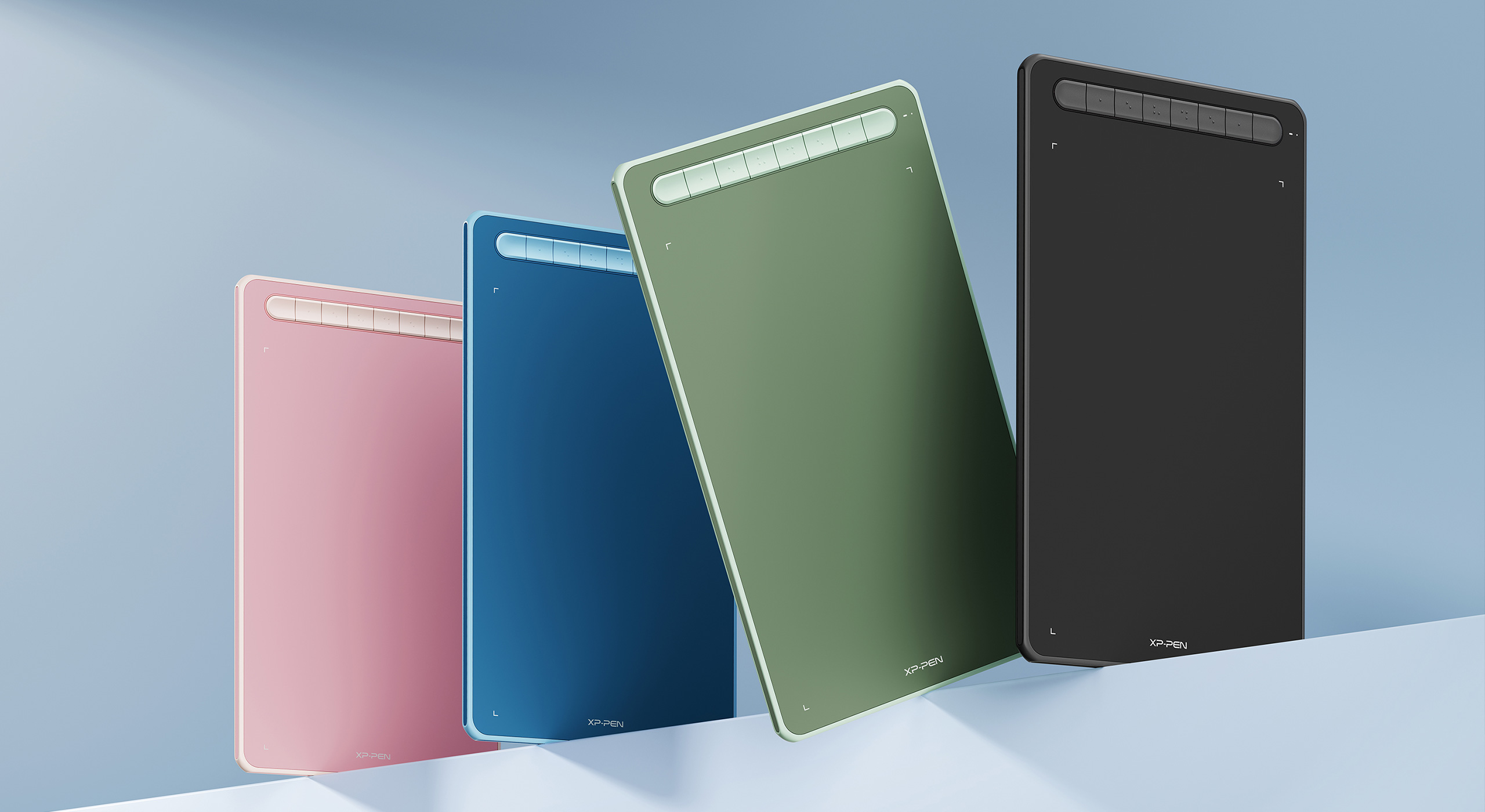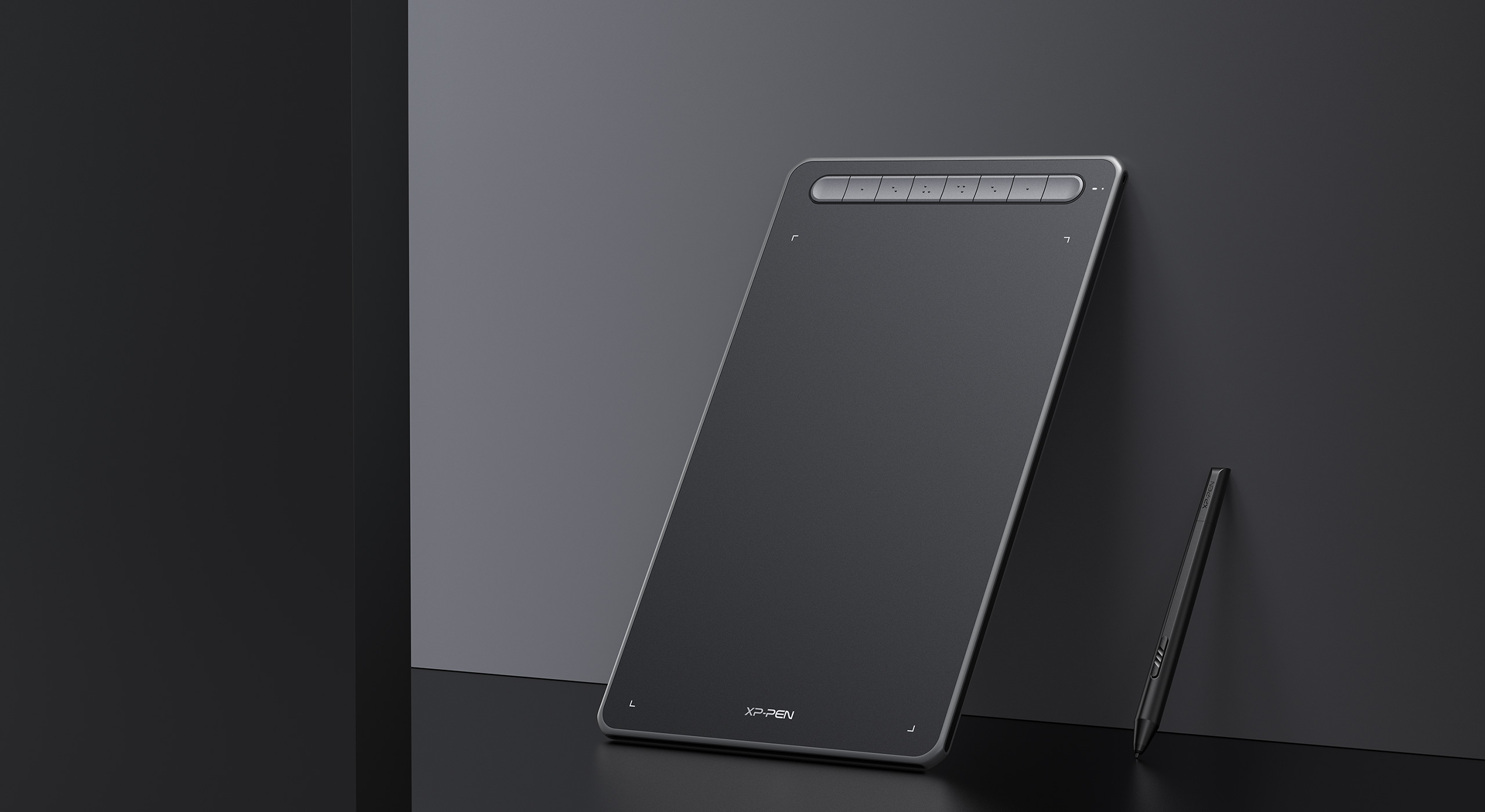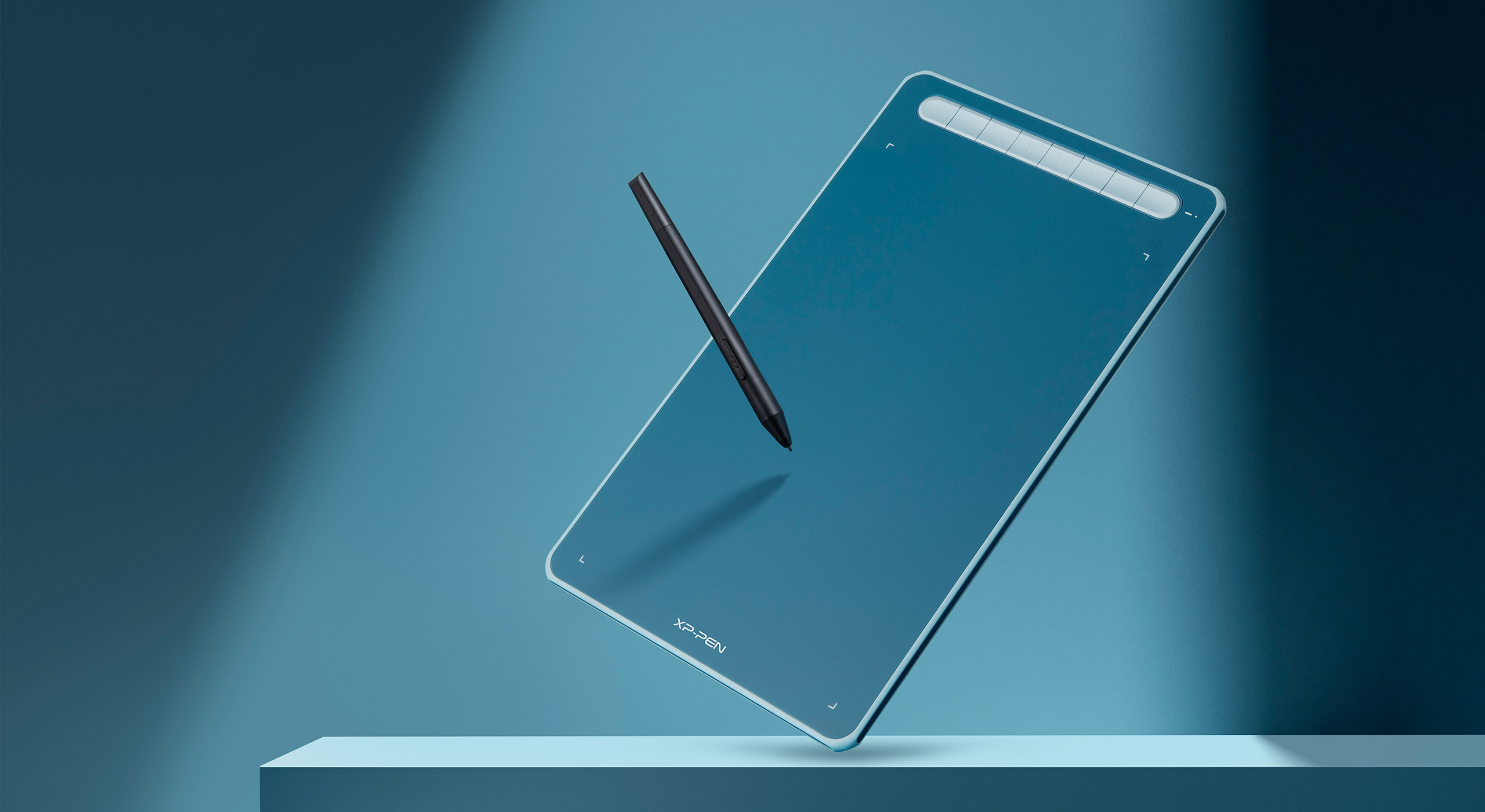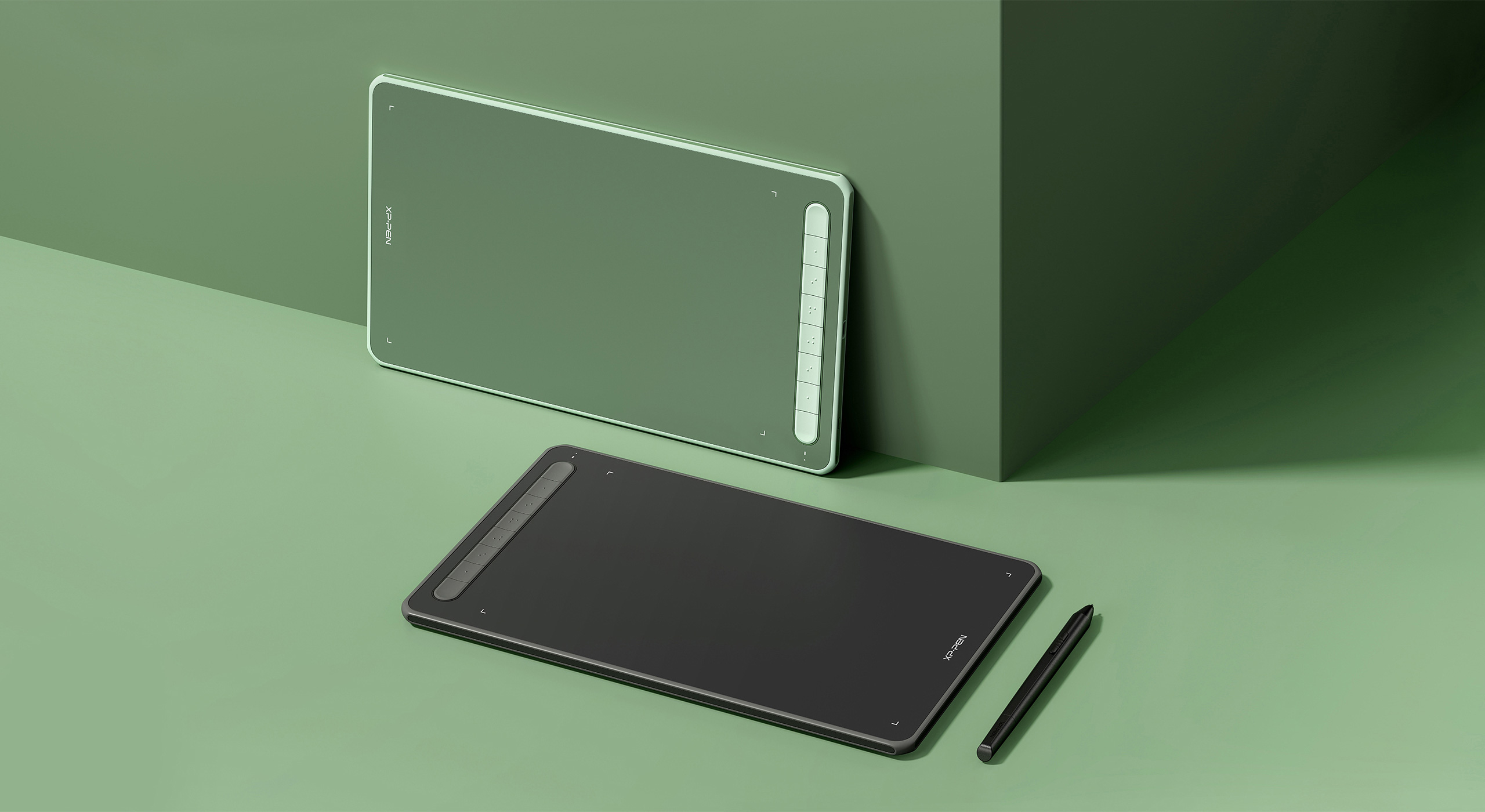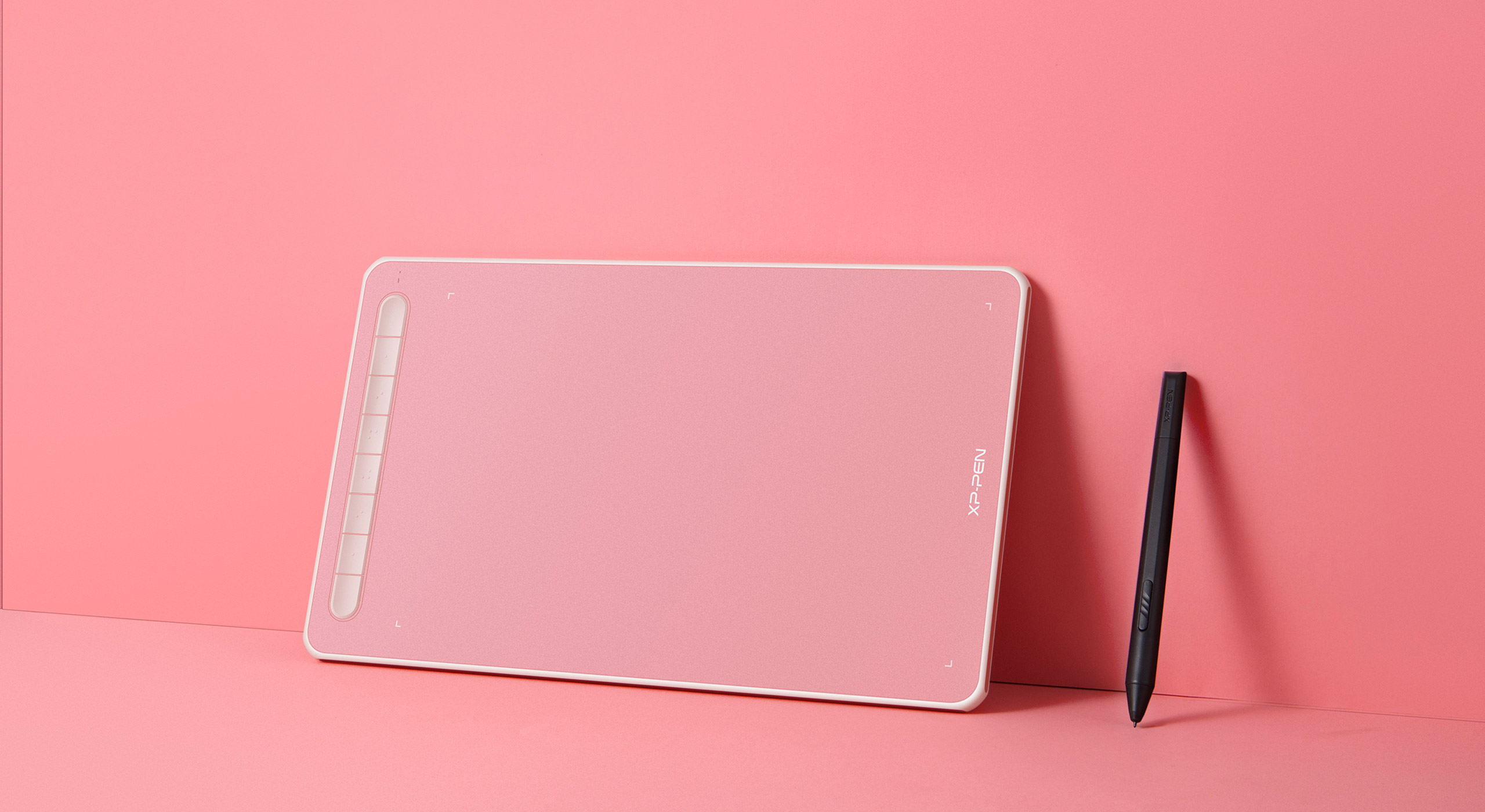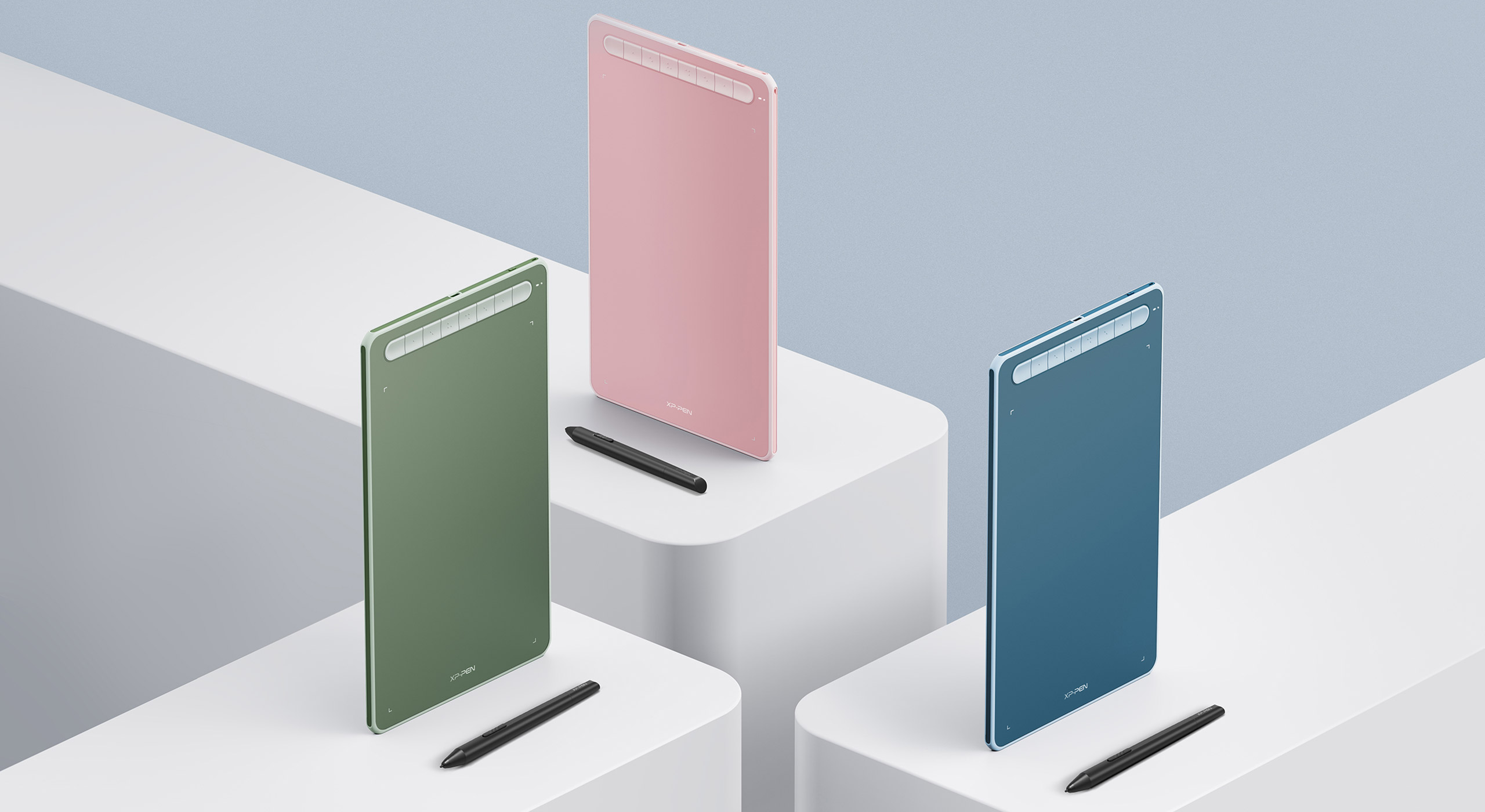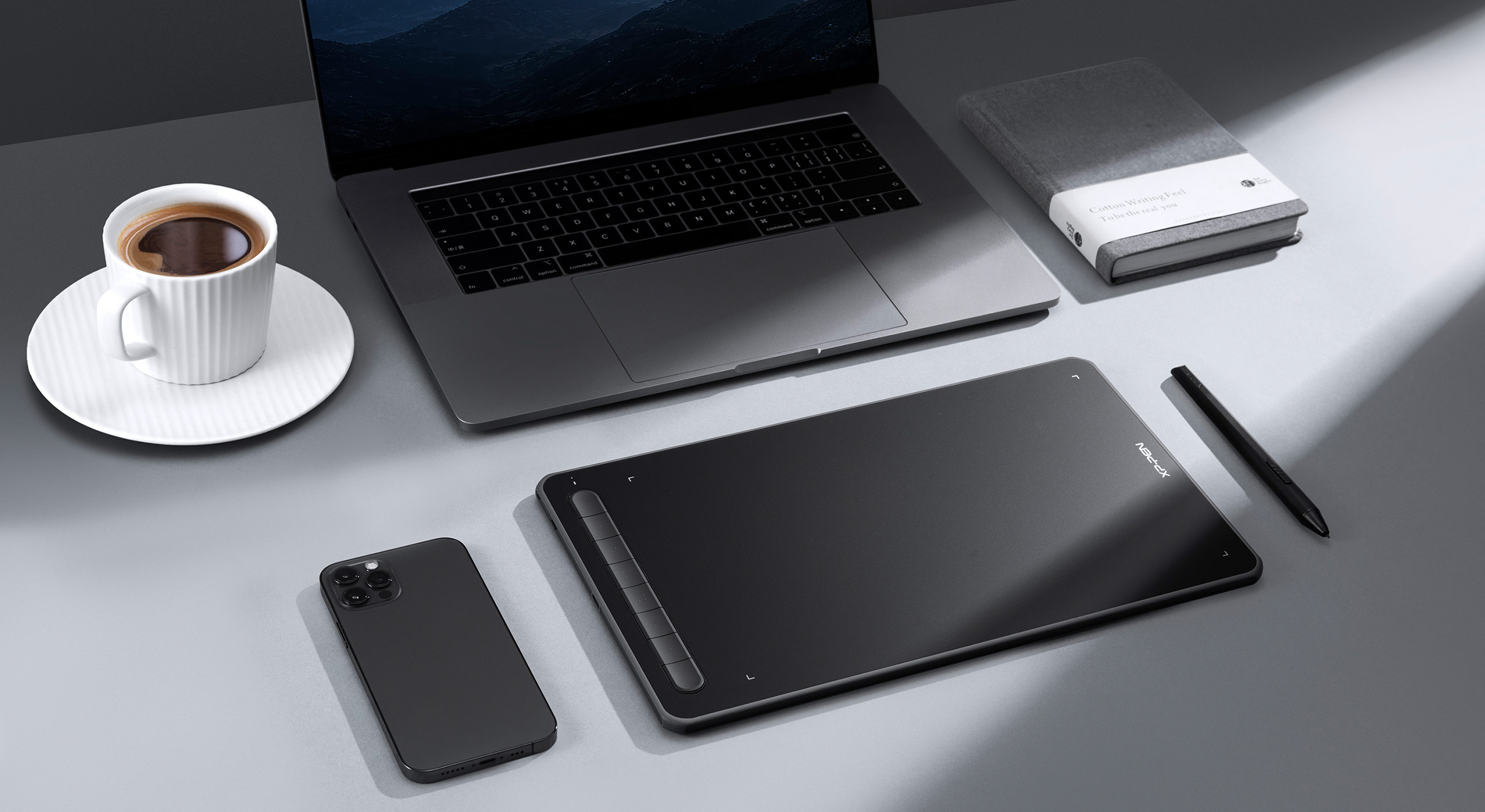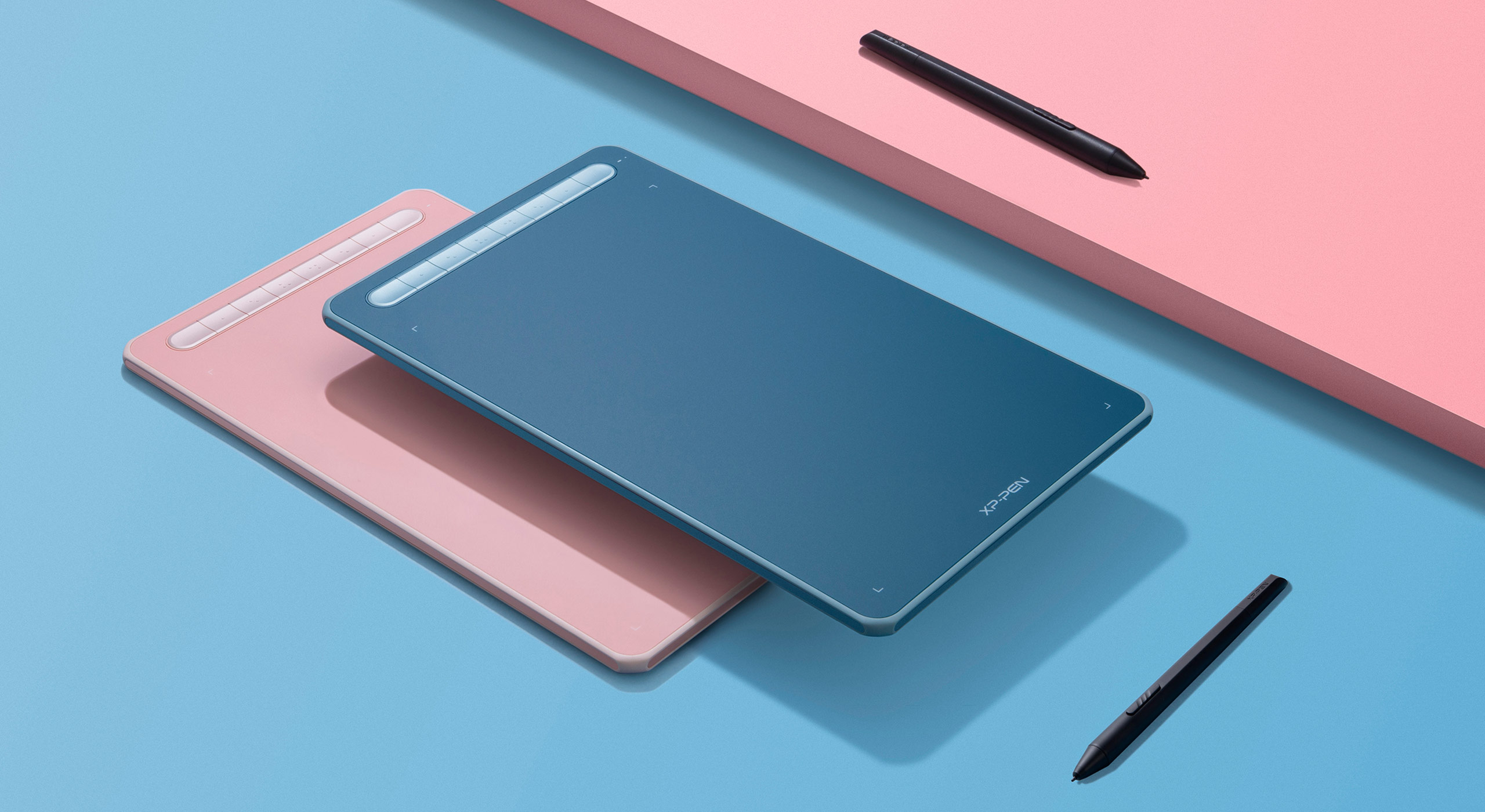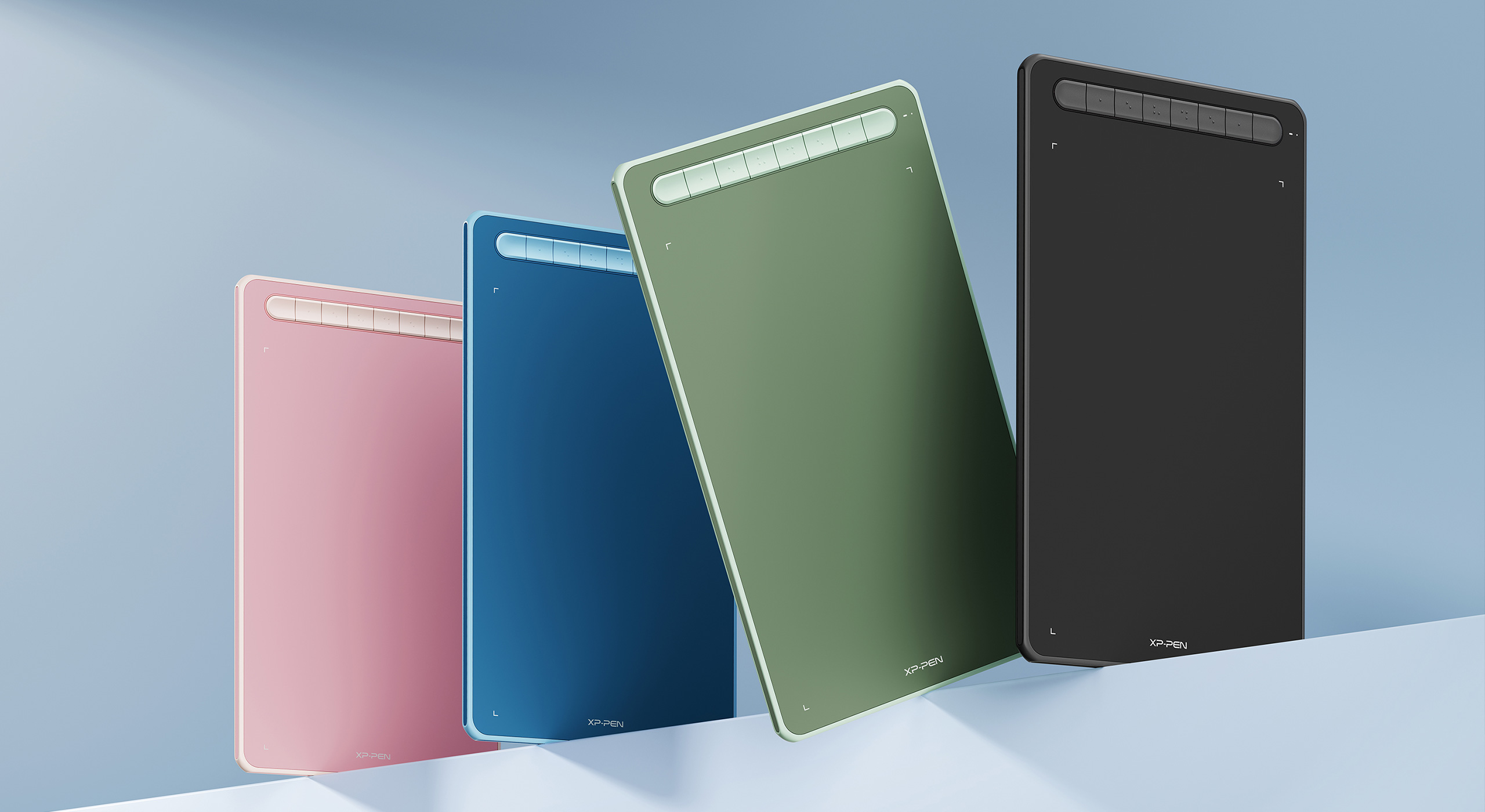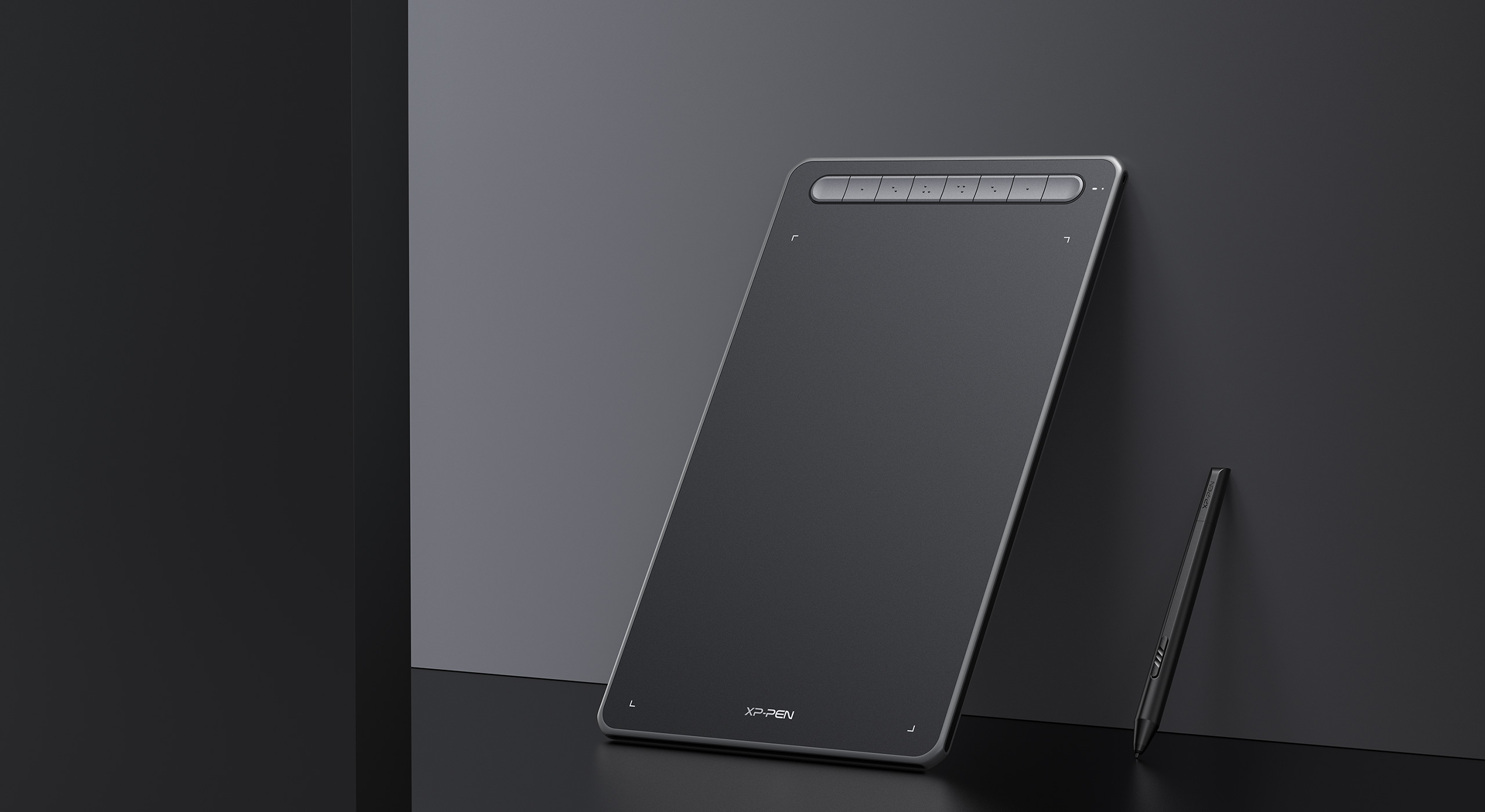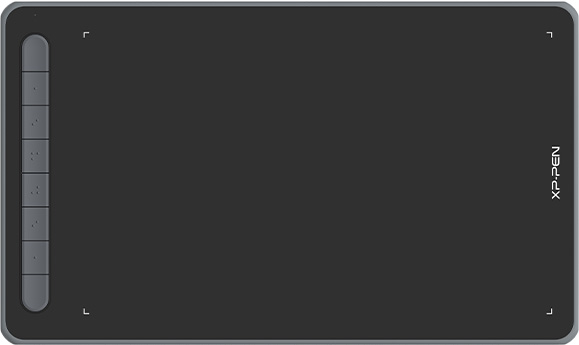 Deco L Pen Tablet
Dimensions: 315 x 187 x 8.8 mm
Work Area: 10"x 6"
Bluetooth: Not supported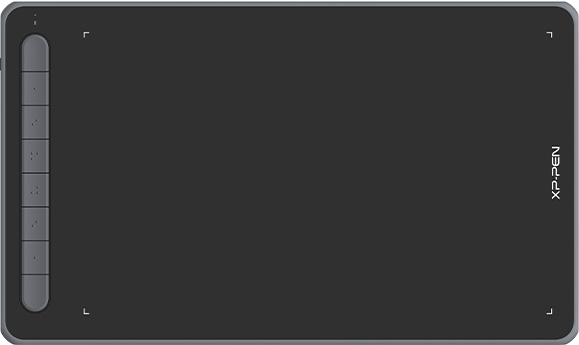 Deco LW Pen Tablet

Dimensions: 315 x 187 x 8.8 mm
Work Area: 10"x 6"
Bluetooth: support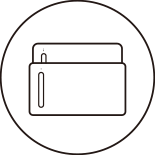 DIM. 315 x 187 x 8.8 mm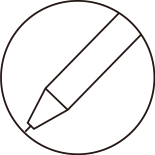 X3 Elite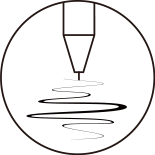 8192 levels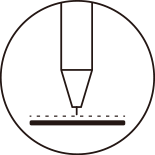 0.6 mm
Retraction distance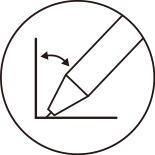 60° tilt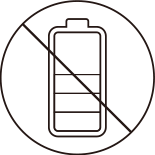 Battery-free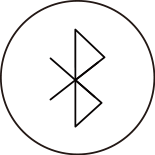 Bluetooth v5.0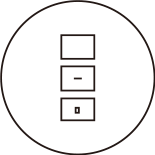 Customizable shortcut keys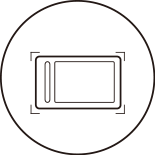 Rubber protection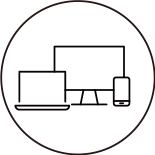 Windows / Mac / Android / Chrome OS / Linux
XP-Pen Deco LW Graphic Tablet