WD SN850X 1TB Black M.2 NVMe Gen4 SSD Price in Pakistan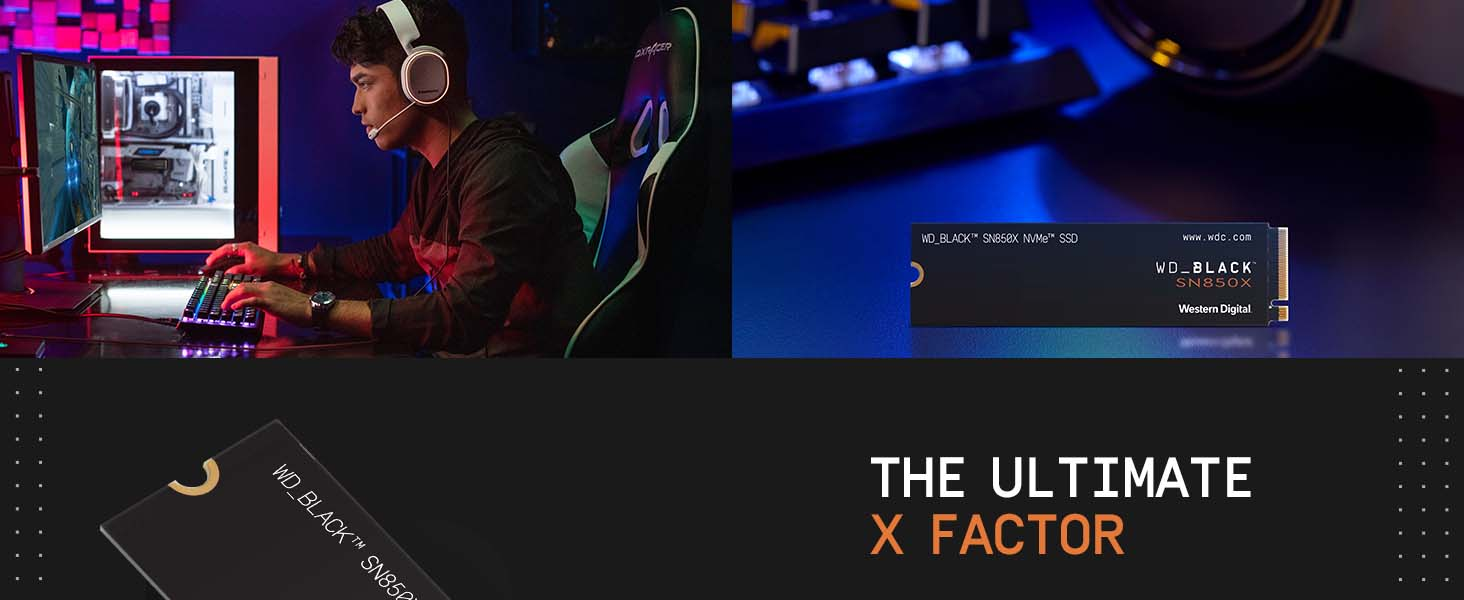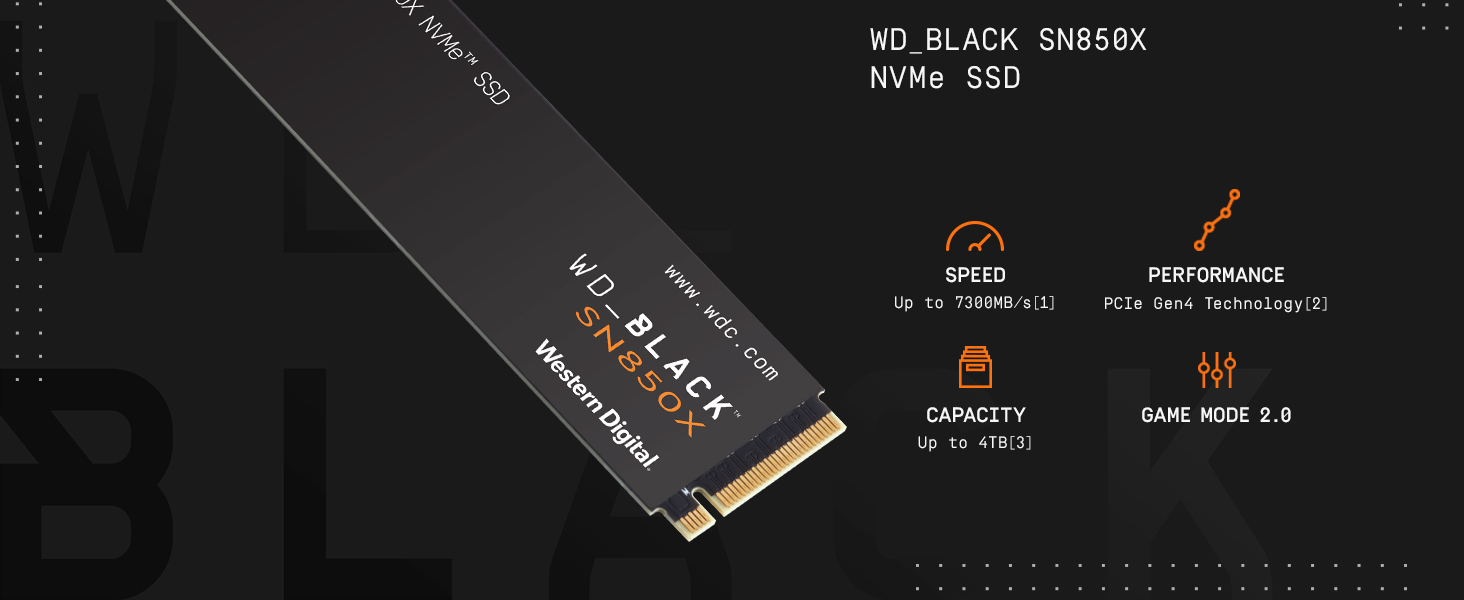 Get the Ultimate Gaming Edge
Insane speeds up to 7,300 MB/s deliver top-tier performance with ridiculously short load times for the elite gaming experience you've been waiting for.
More Room for More Games
Capacities from 1TB to 4TB let you keep more games ready to play so you can get into the action fast.
Game Mode 2.0
Game Mode 2.0 serves up even more PC performance-boosting features like fast in-game asset loading.
Near-Max PCIe Gen4 Speeds
Output nearing the PCIe Gen4 interface limits helps you get more out of storage and system components.
Soup Up Your Rig
Extremely low latency loads graphics fast with minimal stutter and lagging for an incredibly smooth, satisfying gaming experience.
WD SN850X 1TB Black M.2 NVMe Gen4 SSD (w/o) heatsink