Razer Enki X Essential (Black/Green) – Most Comfortable Gaming Chair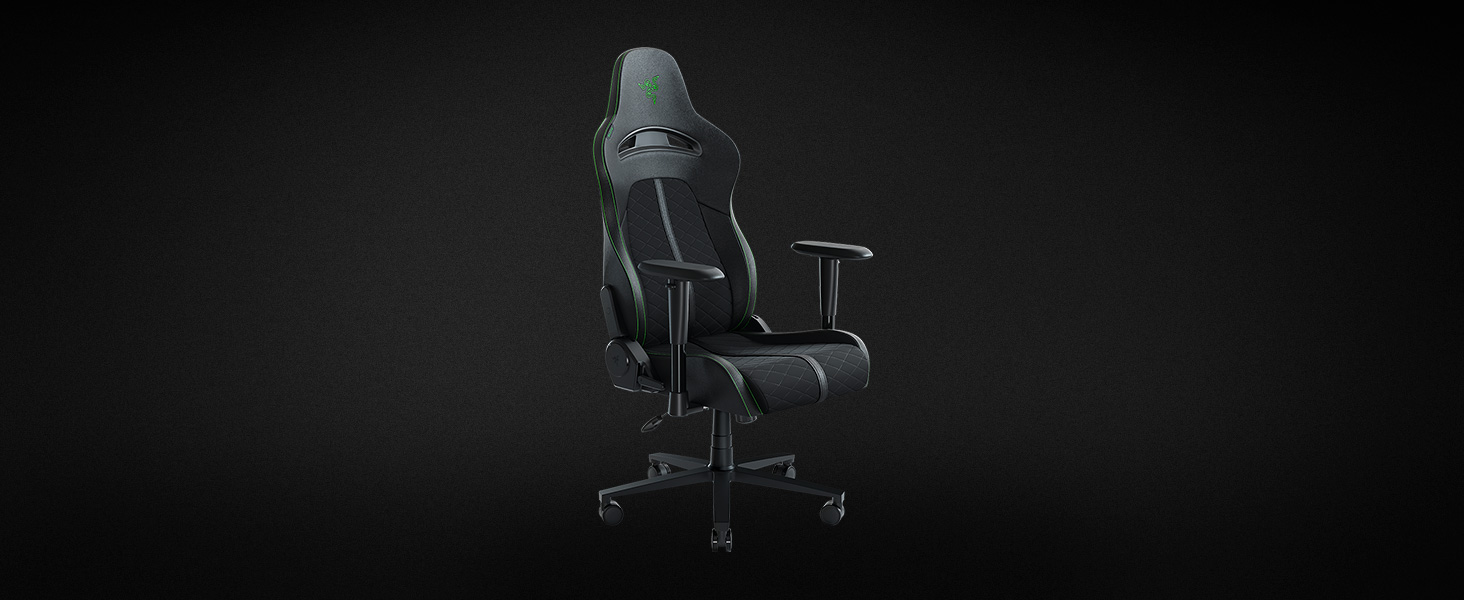 All-Day Gaming
Essential gaming chair designed for long-lasting comfort during gaming marathons.
Designed for Comfort
110° extended shoulder arches and 21" ultrawide seat base for optimal weight distribution.
Reduce Back Fatigue
Gently supports your lower back and helps you maintain the right posture.
Comfort and Support
A softer seat base for a cushier feel, and firmer seat backing for solid back support.
Dual-Textured
Plush textured finishing across core areas while smoother and more durable along the edges.