PXN V9 Steering Wheel Available at Best Price in Pakistan at Globalcomputers.pk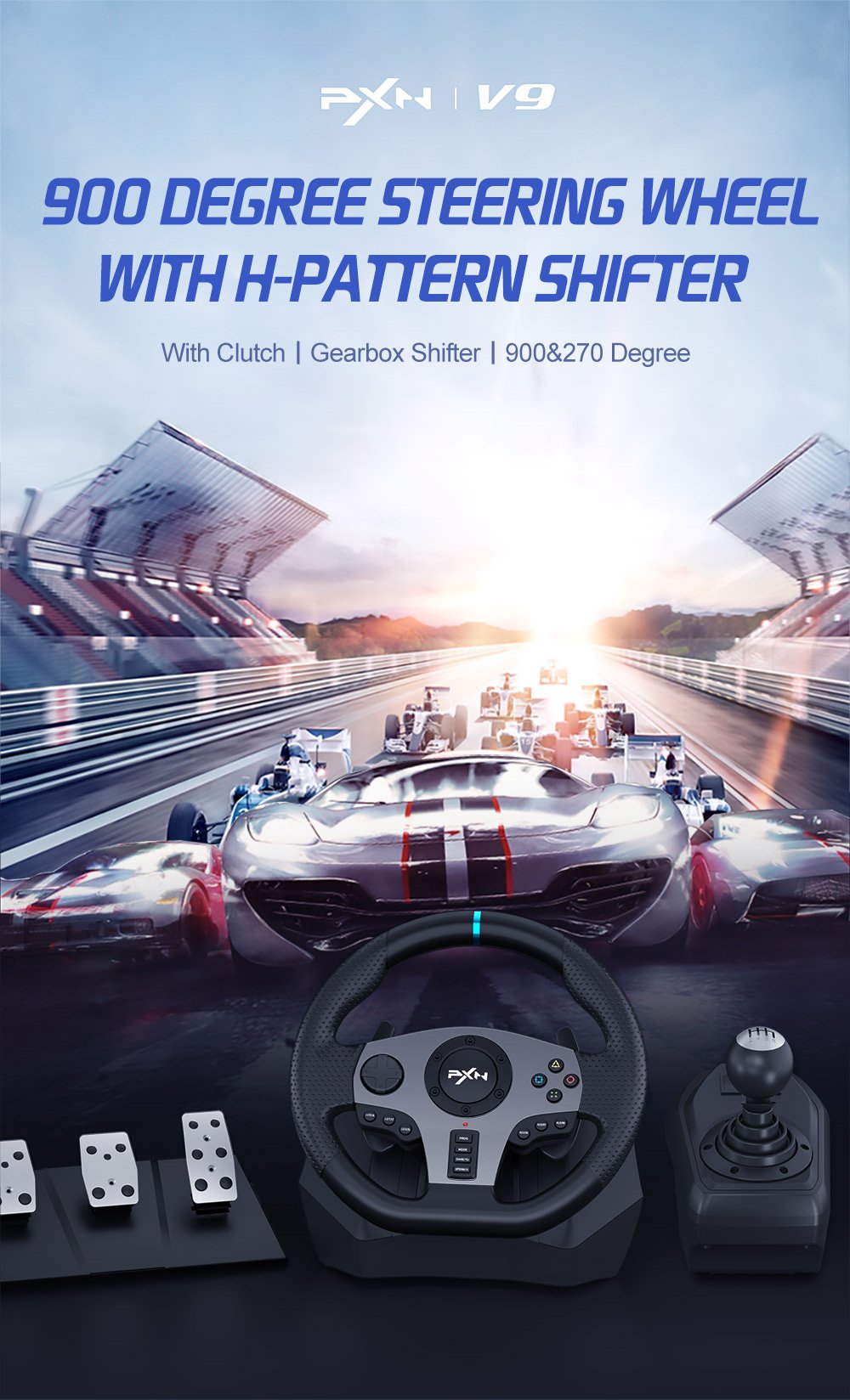 Specification:
Compatible: For PC / PS3 / PS4 / Xbox One /N-Switch
Product: Racing Game Steering Wheel
Brand: PXN-V9
Gear Driving: Manual Transmission
Power: DC 5V
Connection: USB Cable
Operating current: 80mA under normal conditions; Less than 150mA when vibrating; Less than 500mA with guide handle
Operating temperature: 10-40 ° C
Use Humidity: 20~80%
Product weight: 4.5 kg
Package Size(L x W x H): 41 x 36 x 31 cm
Play on the five platforms
Play on PC/PS3/PS4/Switch/XBOXONE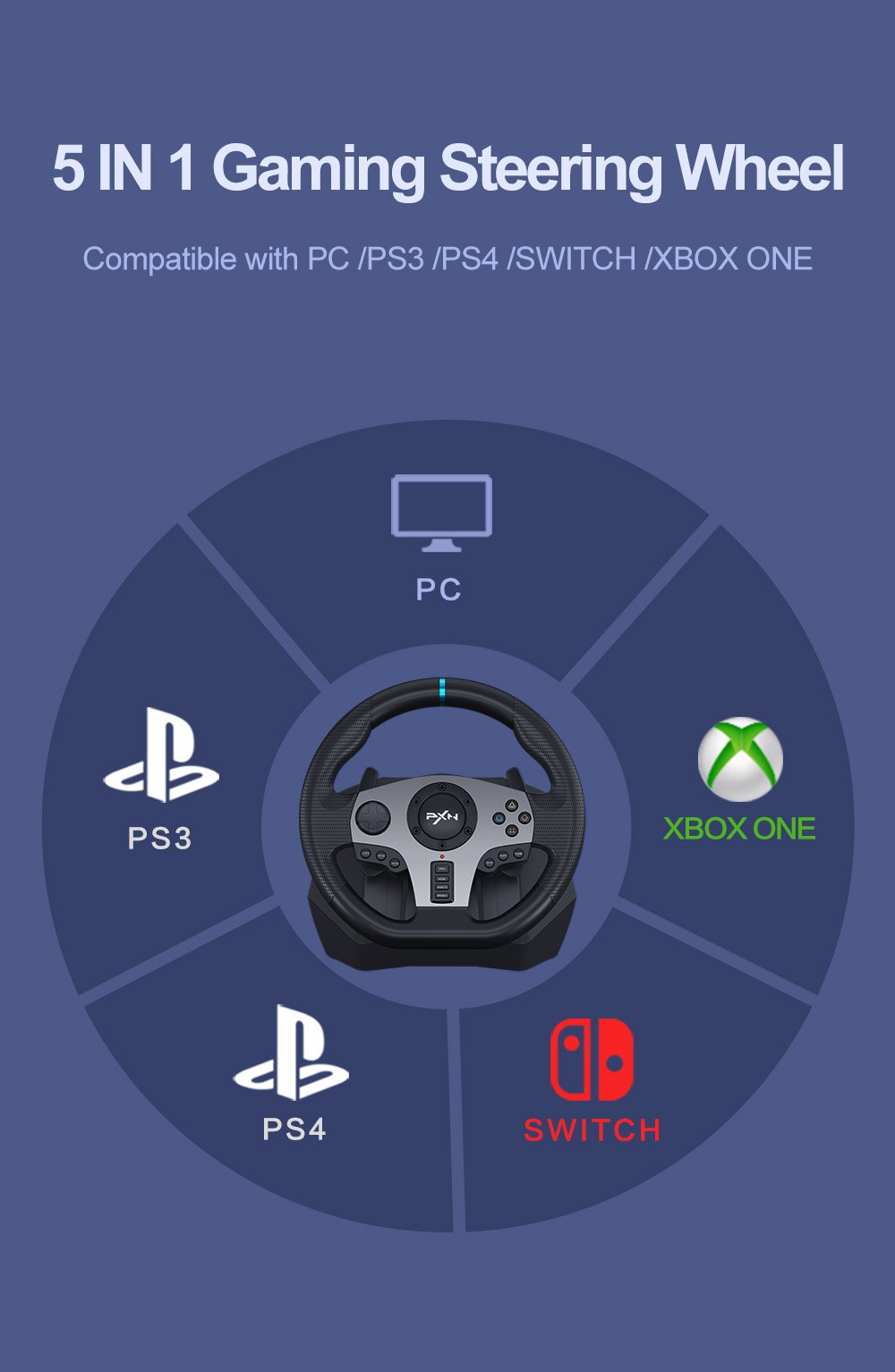 One key switch 270 degree & 900 degree
You can turn the steering wheel two and a half turns, the same degree as the steering wheel of a car. Physically and flexibly switch 270 degree and 900 degree steering wheel rotation angle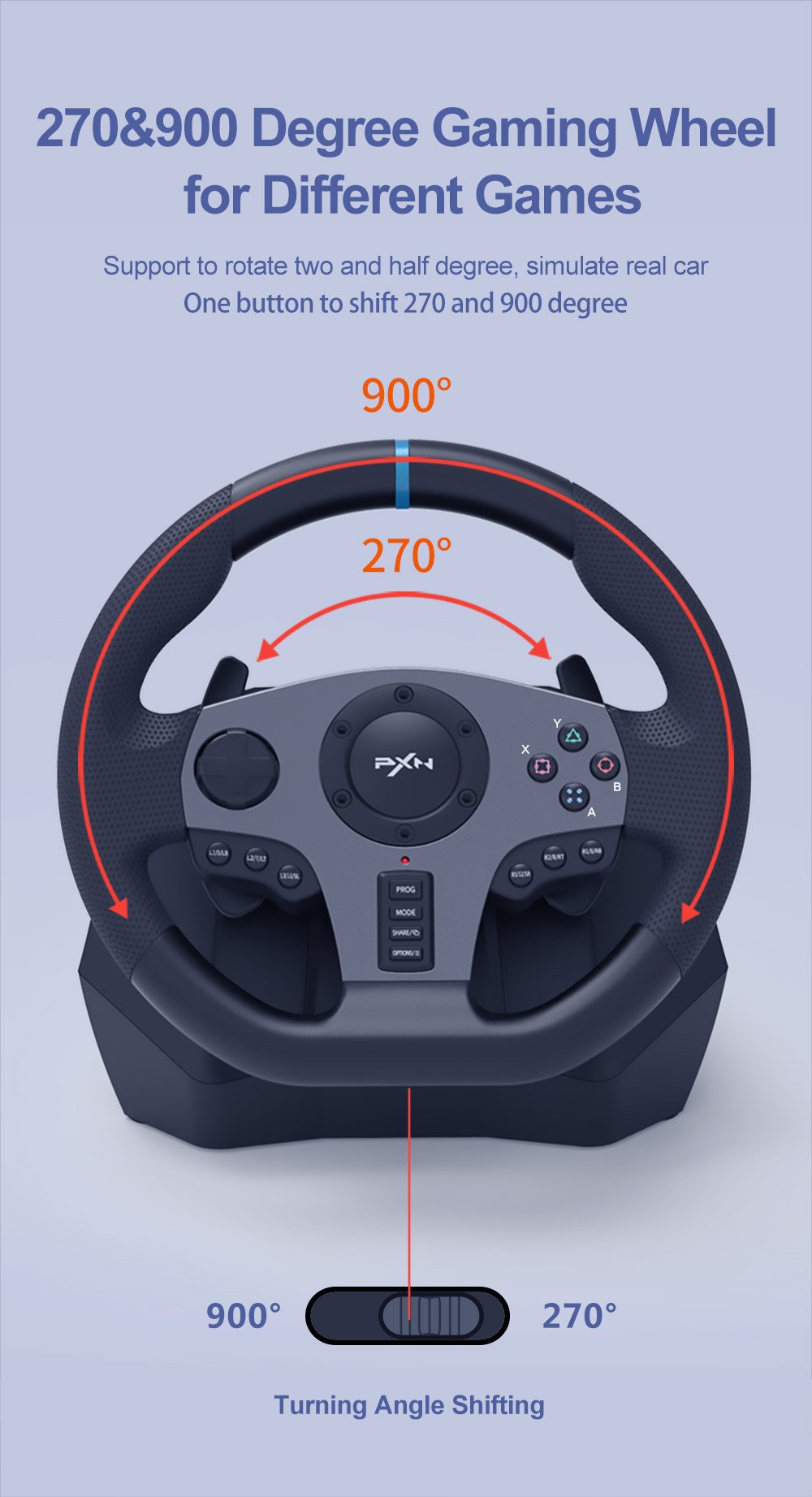 Adaptive scene vibration
The driving experience of the simulated race track adopts built-in dual vibration motors with multi-level vibration function, which can automatically adjust the vibration output according to the game scene changes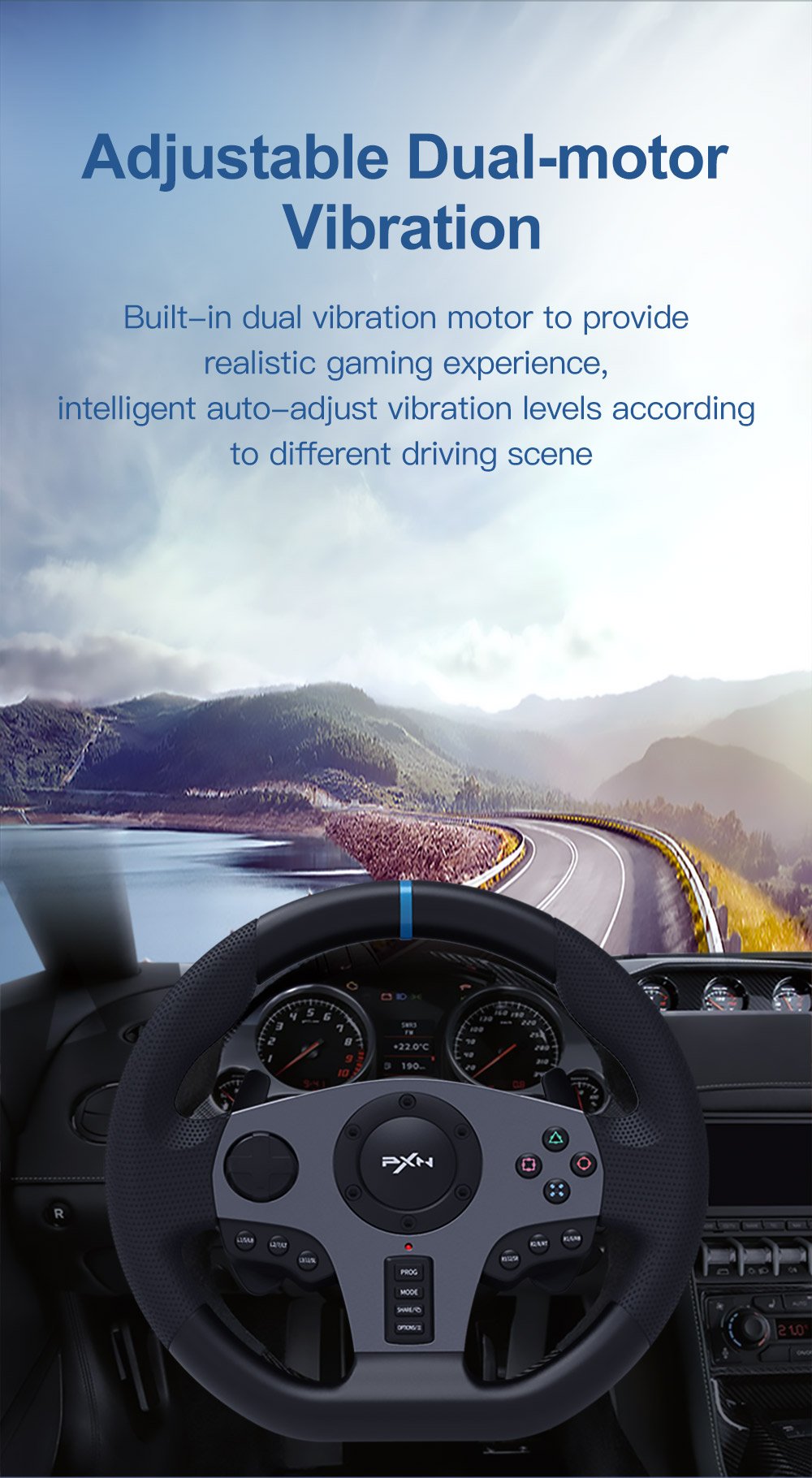 Gear shift
Unleash your driving passion
Imitating formula racing paddles, you can complete the gear shifting action by sliding your fingers, which enhances the joy of manipulation.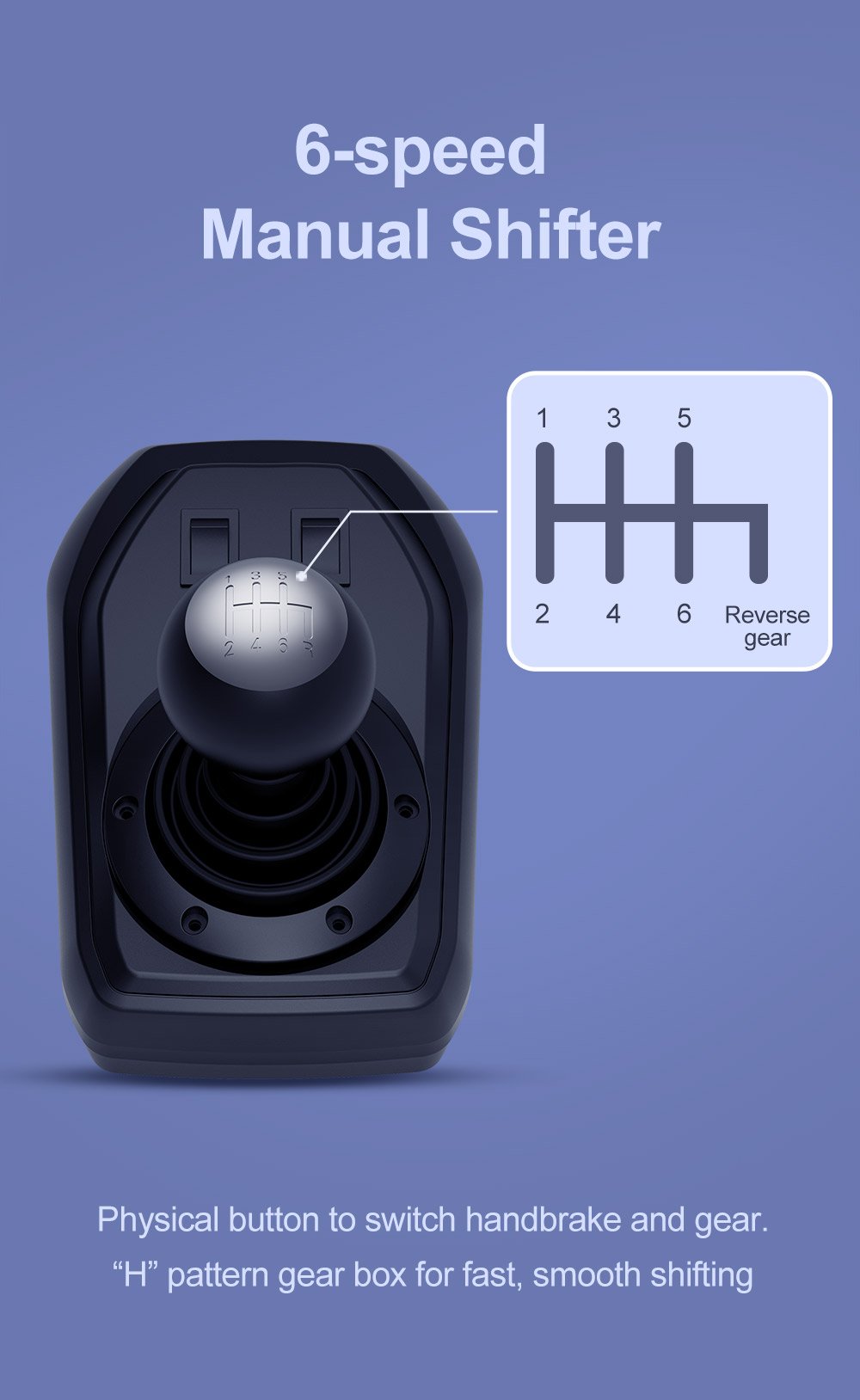 Manual gear lever
P-key handbrake, push-button switching of high and low gears, operating the vehicle to switch between high and low gears, racing-style handbrake drifting and cornering, truck-style operation to grab gear.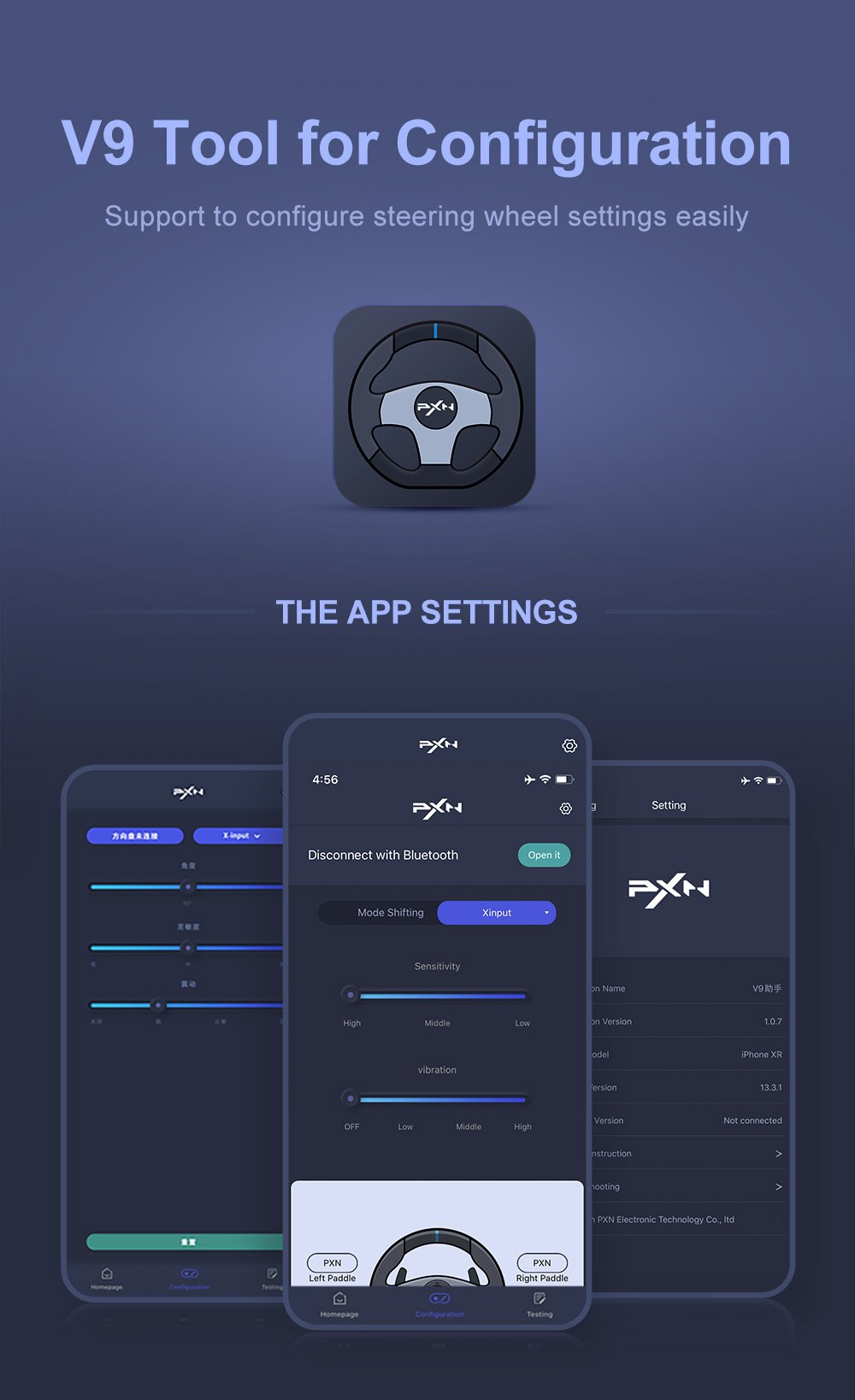 Adaptive angle linear pedal
Linear pedals are used to automatically adjust the throttle and brake thresholds according to the degree of pedaling force. Equipped with a folding pedal texture and a bottom anti-skid design, the pedal controllability is improved.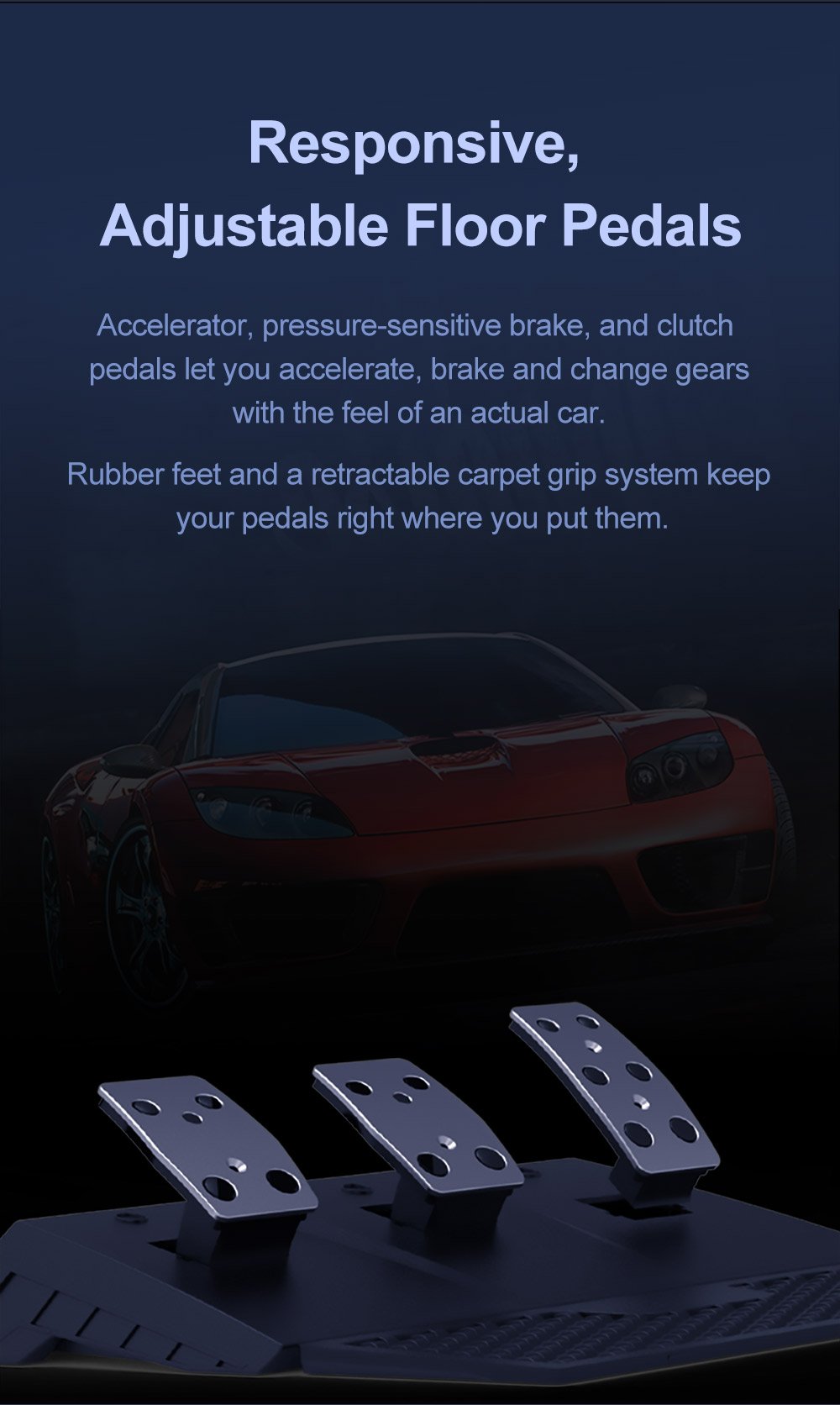 What's in the Box?
1 x Gaming Steering Wheel
1 x Pedal
1 x Gear lever
2 x Mount clamps
1 x Manual