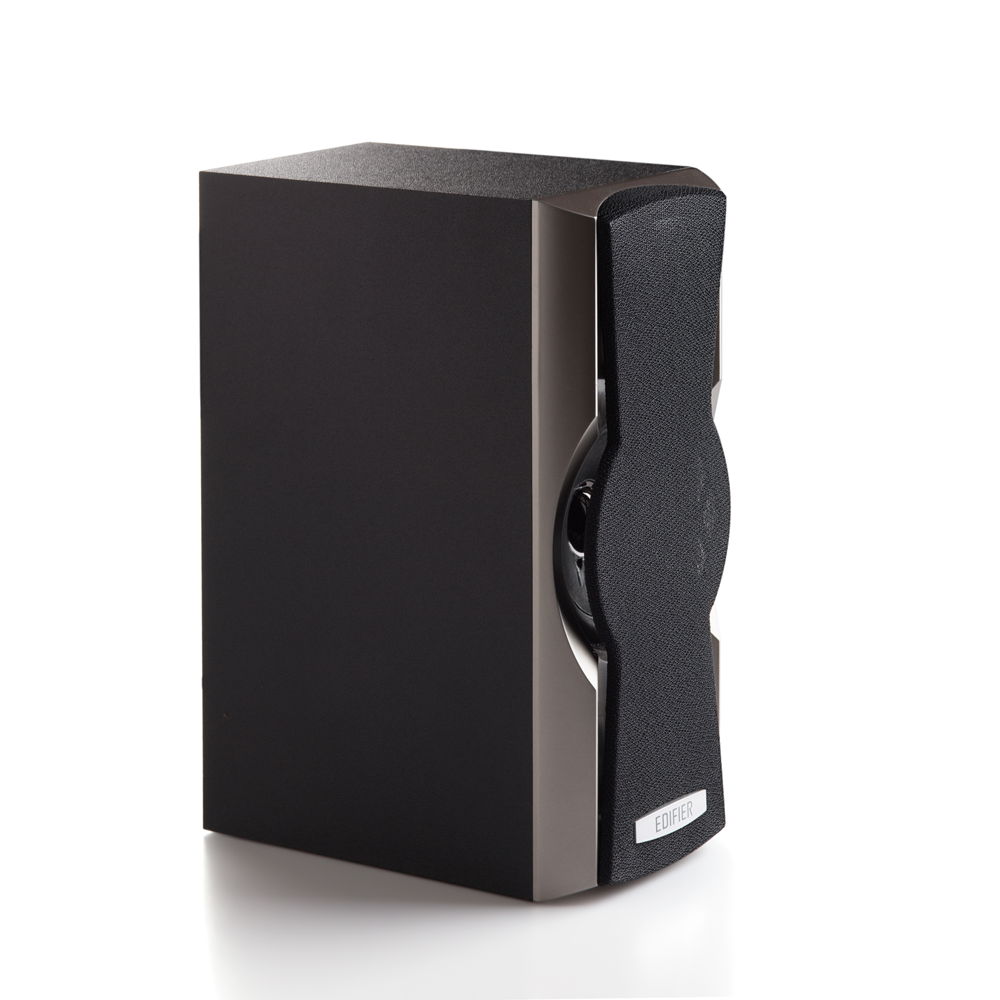 Exquisitely Designed Satellites
In a 2.1 sound system, the satellite speakers are just as important as the subwoofer included. The satellites of the XM6BT house 3-inch woofer mid-range units and 10mm treble units. The satellite produces a power output of 12W each totalling to a total power of 24W. The satellites packaged with the XM6BT upgrades not only your sound but your style.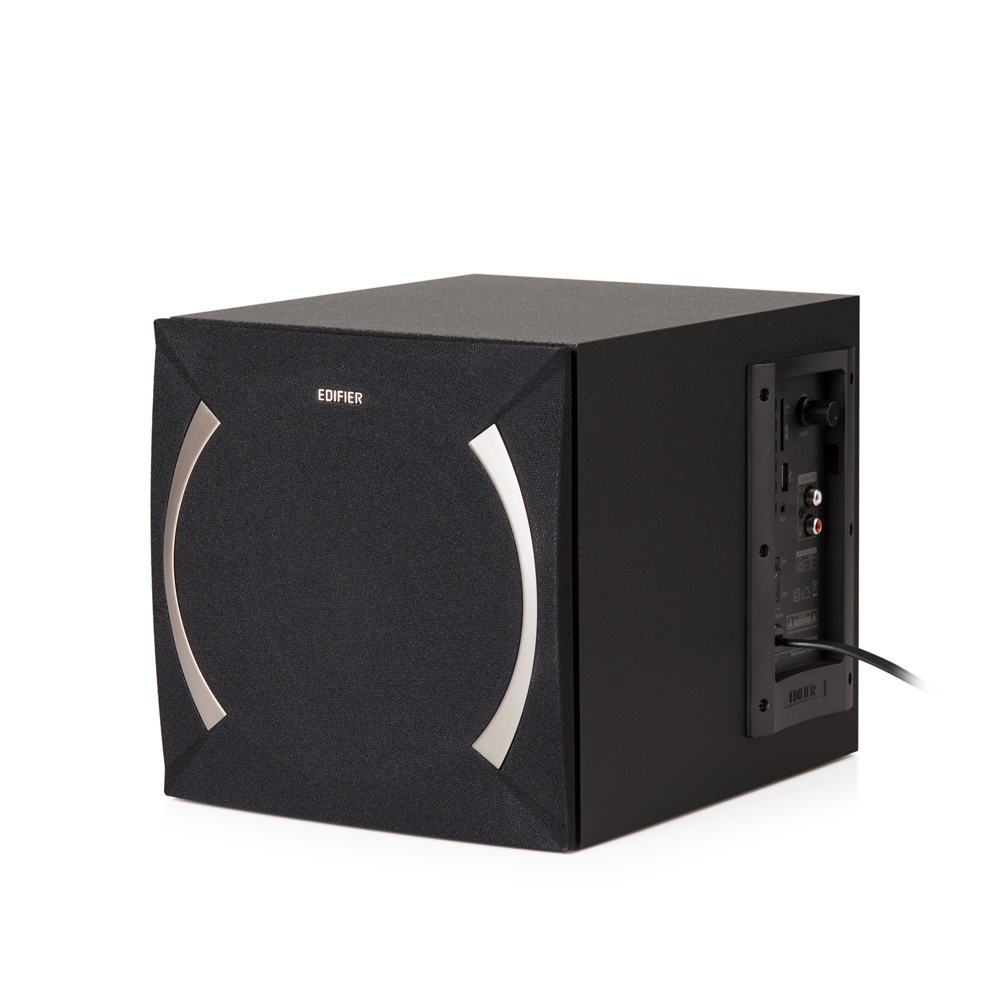 Rumbling Bass Beating Subwoofer
When it comes to audio don't settle for less. The XM6BT from Edifier pumps bass bumping sound from your computer directly to your ears. This 2.1 speaker system features a 6.5-inch subwoofer that rumbles with every deep low. From video games, movies, and music your favorite form of entertainment will come to life.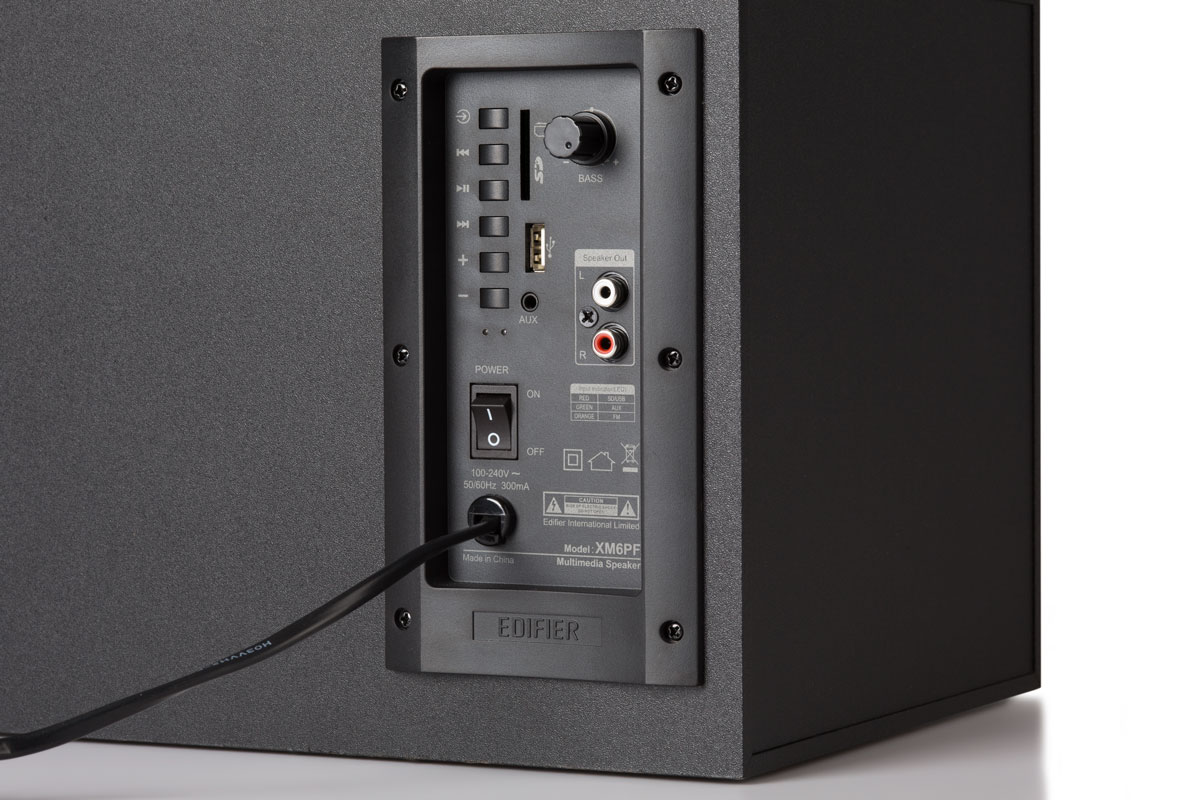 Side Panel Features
Use the subwoofer side panel inputs and controls for commanding the power of the XM6BT. These speaker subwoofer combo offers three different connections SD card, USB, and line-in. The line-in connection is ideal for computers, laptops, smartphones, tablets, and many other devices that support AUX connection. The side panel inputs make these easy for commanding audio from your external storage devices. The six-button configuration allows the XM6BT full power for audio source selection, previous/next track, play/pause and volume up/down controls.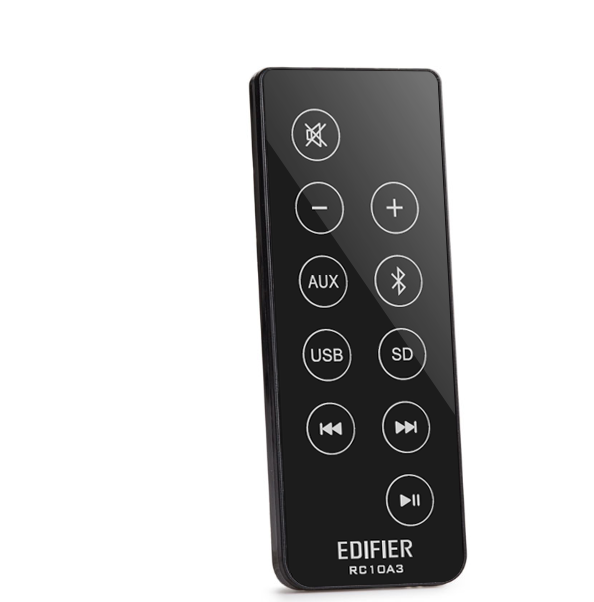 Take Full Control
Never fiddle with the on-board sub controls again. Keep this remote next to you always and stay in full control over your audio. Switch between the three different inputs at a push of a button: AUX, USB and SD Card. Adjust volume, skip tracks and pause and play music being played. Need a break from the overwhelming sound? Press the mute button to keep your sound muted.
SPECIFICATIONS
XM6BT

POWER OUTPUT:

R/L: RMS 12W× 2 SW: 24W

SIGNAL TO NOISE RATE:

≥ 85dBA

FREQUENCY RESPONSE:

L/R:210Hz-20kHz SW:20Hz-120Hz

INPUT SENSITIVITY:

R/L: 400mV±50mV SW: 70mV±20mV

INPUT TYPE:

AUX/USB/SD card/Bluetooth

BASS UNIT:

6 1/2 inch(178mm)

MID-RANGE UNIT:

3 inch(78mm)

TREBLE UNIT:

Φ 10mm

ADJUSTMENT:

Side control panel, remote control