1stPlayer Firebase X2 Gaming Case –
M-ATX Black Without Fan
1stPlayer Firebase X2 Gamers are always in search of the perfect gaming pieces that would help complete their system. While some components are easy to find, others take time and a lot of consideration. And one thing that takes the most consideration is the gaming case.
They are quite complex and require you to think about all the elements that would go in there and if there is enough space. You want the inside to have enough space to hold every PC component but not too much that it seems empty. Fortunately, you have the choice of 1st Player X2 M-ATX.
It is pretty much the perfect gaming casing for every gamer, as it looks good and has a perfect size.
Two Tempered Glass Side Panels
The 4MM gray clear panels allow you to display the internal beauty of your PC. All of your new beautiful PC parts will be on display and you can see them function during the gameplay. Plus, the front panel has exceptional RGB lighting that adds additional charm to the entire case.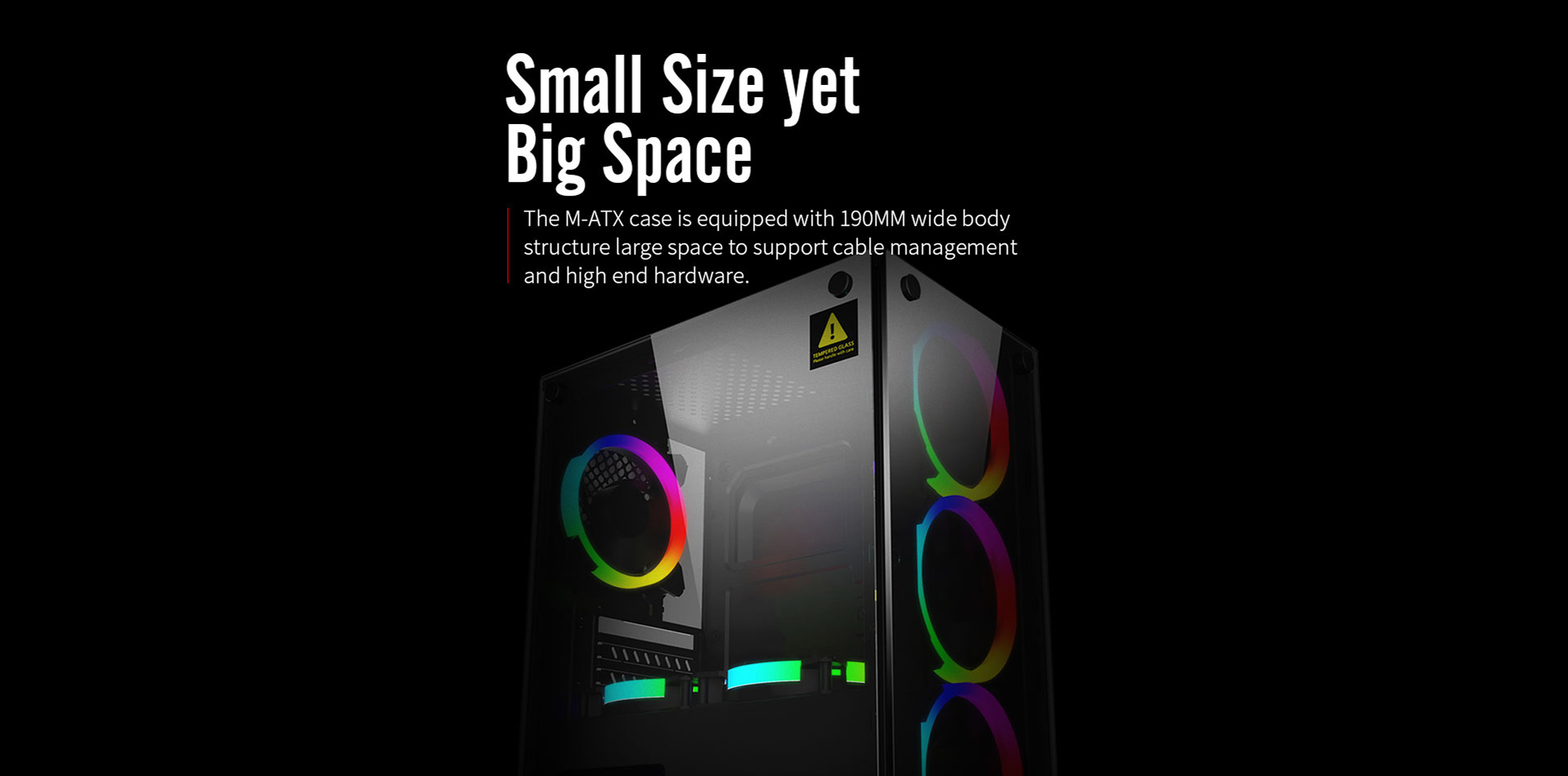 Small Size Yet Big Space
You may be questioning if the small size of it will hold all the units properly without cramping it up too much. Well, it can easily hold all your components, so you don't have to worry about that. This 1st Player case is equipped with a 190 MM wide-body. As a result, it has enough space to not only support cable management but also any high-end hardware.
This ensures that every element clicks perfectly in space without looking too congested. Moreover, the cooling system ensures that the system doesn't heat up too much and keeps running smoothly.
Button Mounted PSU Compartment
In order to simplify your cable management, the 1st Player Firebase X2 offers a separate Power Supply Unit (PSU) compartment. It is located towards the backside of the case at the button and works to deliver a streamlined appearance. This way, you don't have to worry about tangling wires in the case itself, making it look messy and untidy.